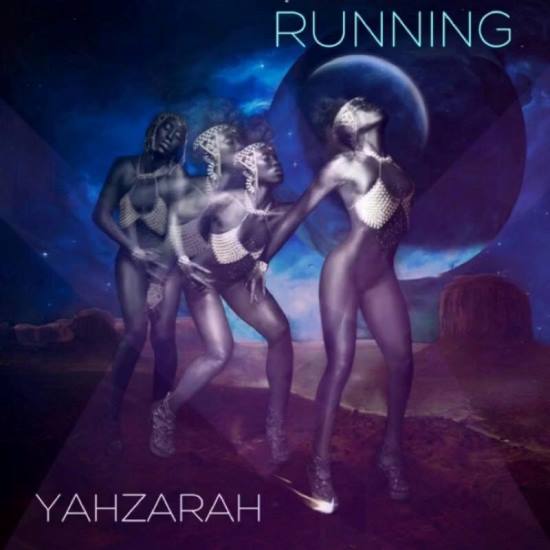 Ever since she curated a Bounce-Worthy superherione-themed playlist for us last March, we've been patiently waiting for YahZarah to deliver some new music. Instead, the in-demand singer spent the past few months touring around the world with Lenny Kravitz and partnering with Haitian artist Fabiola Jean-Louis on their creative collaboration "The Body Aquatic." Thus, the year closed out with our playlists still wanting. But now she returns from her six-year hiatus with "Running," the first preview of her forthcoming EP The Ceremony.
When speaking about the new project, Ms. Purple Saint James describes the songs as anthems for the times. Unless you've been living underground and off the grid, you know the kind of "times" she's referring to, so we gladly receive her musical musings. "Running" is an inspirational boost and YahZarah's voice soars throughout the spirited blend of soul, pop and gospel (we can totally see her performing this with a rousing choir behind her). "When you've been where I've been and you've seen what I've seen a little heartache don't mean a thing," she concedes before propelling forward with, "You were built strong and tough, 'cause they knew it'd get rough. You were built a champion. Keep running!" With it's uncluttered, vibrant arrangement of soul-stirring piano, steadfast percussion (both performed by producer Ray Angry) and moving guitar by Kat Dyson, "Running" is just the anthem we need to help us get through this year.
We spent the weekend marching, now it's time to run. Listen to "Running" below, purchase the track via Bandcamp and visit YahZarah's website or follow her on Instagram and Twitter for updates on The Ceremony.