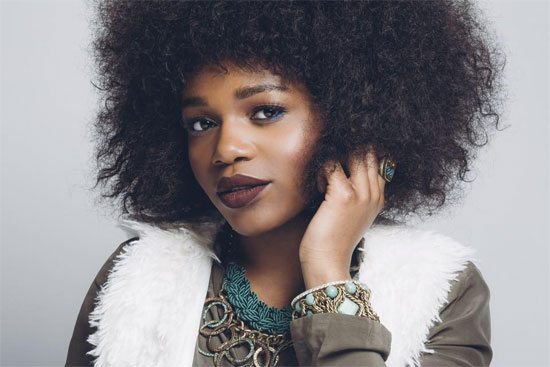 All the shopping is done. Gifts are wrapped. Everyone is in the bed. You finally have a moment to yourself, and we have just the thing to help you unwind and chill all the way out. The new single from Cameroon-born vocalist Lorine Chia entitled "A Little While" is sure to soothe your senses as this track feels just as cozy as a warm fireplace. The blissful keys, the subtle horns and Chia's jazzy vocals as she sings about her yearning for her lover, provide the perfect texture to help you release any tension brought on by the "most wonderful time of the year."
Released on the heels of Chia's EP Introduction to Sweet Noise, the single is the first offering from her upcoming collaboration with Cleveland-born, Los Angeles-based producer Romero Mosley, who produced the track along with GRAMMY-nominated trombonist J.P. Floyd. You might remember Mosley from his work with Lolah Brown, as he co-wrote her single "History" featuring BJ The Chicago Kid off her Black Lily album. Chia and Mosley, who each have a few solo projects under their respective belts, come together for the new EP, When Morning Comes, which is due to be released January 6th. The six-song project is described as a "journey through life, love and hardship." Sounds like the perfect way to kick off the new year as we wave goodbye to the hardship brought on by 2016, and usher in more life and love.
Take a moment to yourself and give Lorine Chia's  "A Little While" a spin right here.