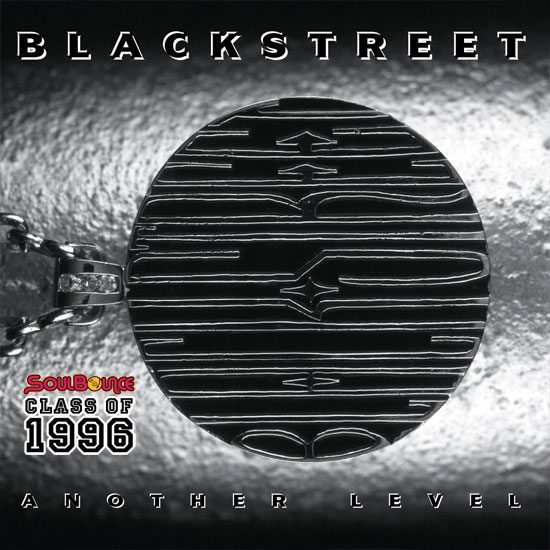 Blackstreet's self-titled debut wasn't without its drama and neither was its sophomore effort, Another Level. Having already lost an original member before their '94 debut even arrived, history would repeat itself with the departure of Dave Hollister and Levi Little. However, the change in personnel didn't stop Blackstreet's show as founding members Teddy Riley and Chauncey Black, along with new members Eric Williams and Marc Middleton, continued on with the show and marched toward the group's most successful album to date.
The set was led off by the monster hit "No Diggity," which enlisted the rap talents of Dr. Dre and Queen Pen, and without a doubt clutched the No. 1 spot on the Billboard Hot 100 upon its September release. Though it was by far the album's biggest hit, "No Diggity" wasn't the only greatness to be found. Four other singles were lifted from the album in the States, "Never Gonna Let You Go," "Don't Leave Me," "Fix" and "I Can't Get You (Out Of My Mind)." "Never Gonna Let You" and "Fix" (which was remixed to feature both Ol' Dirty Bastard and rocker Slash) both cracked the Top 20 of the Top R&B Singles chart, while "I Can't Get You (Out Of My Mind)" didn't make it into the Top 50 of the chart. "Don't Leave Me," however, became a radio smash despite that fact that it wasn't released as a physical single. That, however, didn't stop the DeBarge-sampling song from charting at No. 12 on the Hot 100 Airplay charts and No. 1 on the Hot R&B Airplay charts.
Despite the group's revolving door of members and rising tensions between Teddy Riley and Chauncey Black, the group still managed to drop two more albums after Another Level, 1999's Finally and 2003's Level II. However, the period after that was filled with legal battles and infighting. Though Teddy and Dave recently reunited to perform as a version of Blackstreet over the summer at D.C.'s Capital Jazz Fest, the conspicuous absence of any Blackstreet material (or, for that matter, any of the group's members) during Riley's Soul Train Awards tribute doesn't bode well that we'll see the group getting back in the studio in the near future. However, all it takes is "No Diggity" getting played on the radio or in the club to take us back to their happier times.
Blackstreet Another Level [Amazon][iTunes][Google Play]