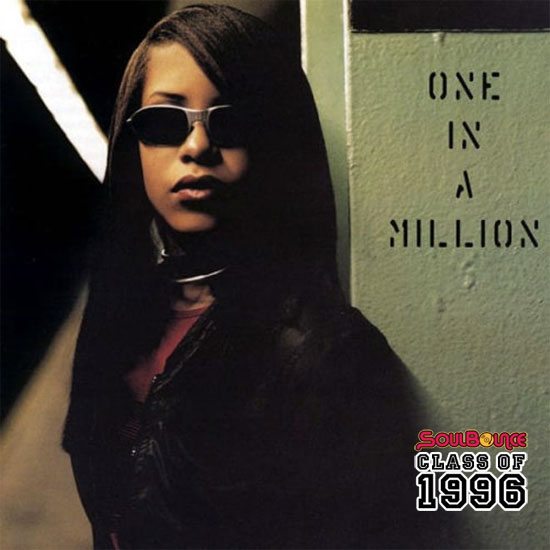 Though Age Ain't Nothing But A Number may have been her debut, and a successful one at that, 17-year-old Aaliyah Haughton had a lot to prove with her sophomore effort. For one, she had broken away from producer/svengali R. Kelly, who produced the entirety of her debut and also cast controversy on the nascent stages of her career when news of their scandalous marriage became public knowledge. Secondly, after gaining traction with several hits from Age Ain't Nothin' But A Number, she had to prove that she wasn't just another flash-in-the-pan R&B star. One In A Million did just that, breaking Aaliyah away from the drama that had swirled around her name and helping to cement the still-teenaged singer as a star on the rise.
Perhaps one of the biggest takeaways from One In A Million was the budding musical and personal relationship between Aaliyah and the then-relatively unknown duo of Missy Elliott and Timbaland. They would come to produce nine of the set's 17 tracks, including singles "If Your Girl Only Knew," "One In A Million," "4 Page Letter" and "Hot Like Fire." Timbaland's hard, futuristic beats paired nicely with Aaliyah's soft, sultry vocals while Missy's lyric's vividly captured her soul, leading to a musical match made in heaven and on the charts, with nearly every single reaching the top of the R&B charts and getting burn on Billboard's Hot 100. That's not to overshadow other contributions made to the set, though. Kay Gee ("Girl Like You"), Rodney "Darkchild" Jerkins ("Everything's Gonna Be Alright), Jermaine Dupri ("I Gotcha Back") and even Vincent Herbert (who produced covers of Marvin Gaye's "Got To Give It Up" and The Isley Brothers' "Choosey Lover") had their hands in producing for the project. However, the album's most successful single would be the Diane Warren-penned "The One I Gave My Heart To," which peaked at No. 8 on the charts. While it wasn't her highest-ever chart position at the time (her debut single "Back and Forth" had that honor), the song's pop-leanings and Warren's industry cred gave Aaliyah her first taste of crossover success.
Peaking at No. 18 on the Billboard 200, One In A Million would become Aaliyah's second album to reach platinum status, eventually going double platinum by the following summer. But the album will probably be best remembered as the one that further solidified a career that seemed to be just beginning and launched two other promising talents, Missy and Timbaland, into the stardom that they still thrive on to this day. Aaliyah would give us one last album, 2001's Aaliyah, before her untimely passing, but for many, One In A Million is where the star really came into her own and showed us what would — and could — be.
Aaliyah One In A Million [Amazon]