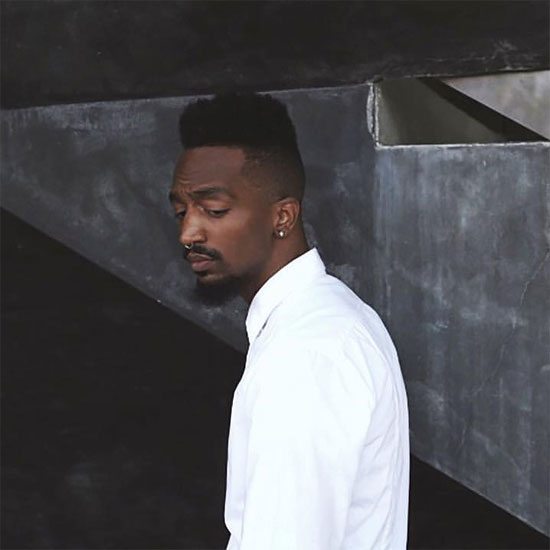 Everybody plays the fool sometime, especially when it comes to affairs of the heart. "Affairs" being the operative word. In singer/songwriter JaVonté's case, he is the losing party in a love triangle on his new single, "April's Fool." Fine tuning a sample from Kendrick Lamar's "Institutionalized" with seemingly perfect guitar chords courtesy of Mark Echols, this mellow melancholy track has us in our feelings. Regardless of the status of your current situationship, you might just be prompted to drop your eyes and nod in agreement with lyrics like, "The closer I get, the further you drift away / Can't take another heartbreak / Man, I might just slip away." Feelings of empathy are evoked for this man who is apparently drowning in love. We're still on-board when he questions, "Why is love so damn hard when you're playing your part?" That is, until we remember that he declared in first verse that he, "wasn't looking for a love" and told his lover he "wasn't searching." So, exactly what part did you play, sir?
Judgement aside, this track's groove is enough to get you hooked on whatever he is selling. With actual lyrics kept to a minimum, the instrumentation is left to do all the talking. This gives JaVonté a chance to showcase his vocal acrobatics and add even more emotion to the already downhearted vibe.
Give the new single from the fresh talent that is JaVonté a spin below, and we'll let you decide whether he was truly done wrong or simply getting what he asked for.