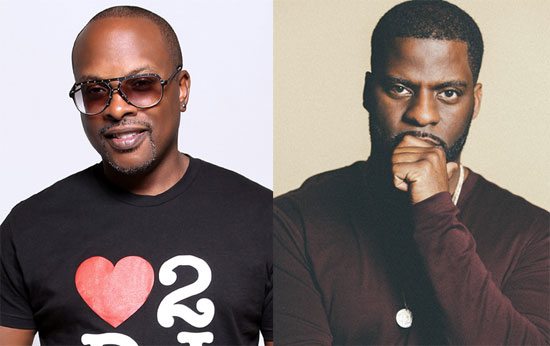 "A nice cigar / A glass of gin / Your favorite song/ Let's get it in."
We don't mind if we do! While super producer/DJ extraordinaire DJ Jazzy Jeff and rapper/songwriter Rhymefest lay out their favorite things, which may not appeal to everyone, we're thinking we may just be kindred spirits. Teaming up as the duo Jeff & Fess, their latest single, "Acquired Taste," satisfies the appetite of grown folks as well as jaded hip-hop heads craving something artistically genuine. The Windy City wordsmith outlines the simple things in life and love that bring him joy, while Philly's own mix master provides a soulfully polished track laced with wistful piano keys and a drum kick fit for the most emphatic head nod. Add the mellow smooth of Eric Roberson on vocals, and we are in for the night. While all three enjoy the freedom that comes with owning your genius, Roberson strikes a chord at the end as he sings, "Just remember, whatever obstacles you may face / Don't get frustrated when they cannot understand your pace / Remind yourself that you're an acquired taste." We'll drink to that.
Though it's been nearly a decade since the two worked together, Jazzy Jeff and Rhymefest official debuted their Jeff & Fess collabo in October with the single "No Fear," which was featured on the soundtrack for Marvel Comic's Black Panther: A Nation Under Our Feet video series. We suspect that more is in the works from this creatively productive pair, and we're here for it. While we keep our ear to the ground, make sure you sit back, light a Cuban (if that's your thing), relax and give the "Acquired Taste" a spin right here.