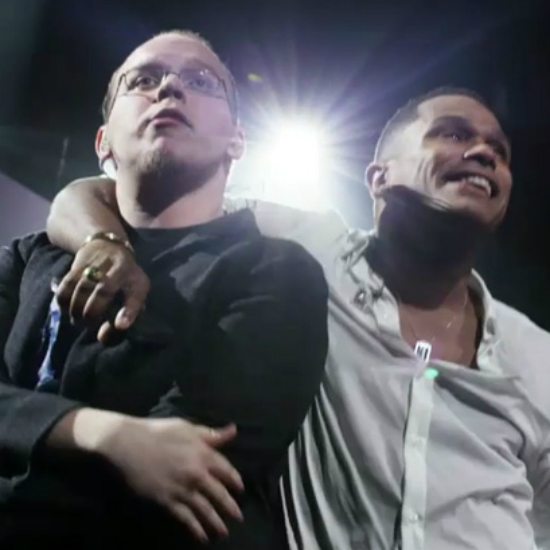 Somewhere between memes of Kermit the Frog fighting with his evil nature, Pastor Shirley Caesar rapping her Thanksgiving menu over trap beats and Petty Joe Biden jokes, another viral sensation serenaded its way from our screens and into our hearts - The Singing Cashier.
In a cell phone video, cashier Lucas Holliday, who may be the next contestant in the racial draft, hit note after note with swag and aplomb of the 1996 Maxwell hit, "Ascension," in between bagging items and ringing up customers. Thanks to frequent customer and personal Stan, Nakia Robinson, a video of Holliday singing was posted on the web and the rest is history. Holliday became a viral sensation and was soon invited to ABC's Good Morning America. However, that isn't the end of the story. Holliday was then invited via a recorded message to perform with Maxwell at the Detroit leg of he and Mary J. Blige's King + Queen of Hearts Tour.
Mr. Holliday was apparently ready to do more than just sing a couple notes. Based on some live concert footage courtesy of some Maxwell fans, Lucas showed up and showed out, not only hitting the notes of the Maxwell classic, but attempting to move the crowd, do a little jig and take his place in the spotlight.
Thanks to ABC News, we're given a brief behind-the-scenes clip. It turns out the 26-year-old was amazed and astounded by the experience. Life had gotten Holliday a bit down, then the magic happened. Not just for him, but for all of us.
Thanks to the viral video, Mr. Holliday booked a gig for his funk band, Tell Yo Mama, for a wedding. We're pretty sure things are only going to go all the way up from here. It's always great to see the everyday people who make our world a little bit brighter celebrated not only for their talent, but their heart.
"as promised mr. lucas holiday got on stage to sing ascension! special thanks to @GMA for finding him for me" #kingandqueenofheartsworldtour pic.twitter.com/lGfSL5DoXF

- Advertisement -

— MAXWELL (@_MAXWELL_) November 19, 2016
- Advertisement -
- Advertisement -