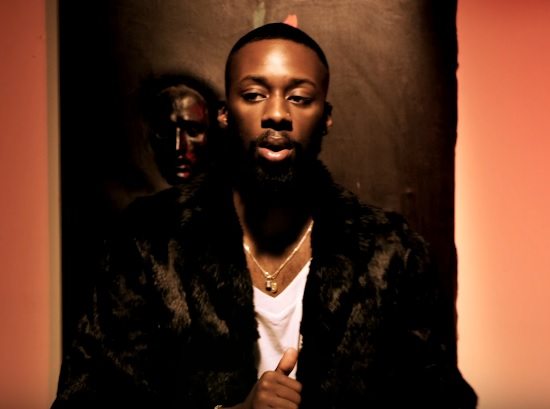 GoldLink has crept his way into our soundtrack for well over a year, especially with his stellar project And After That, We Didn't Talk and his subsequent singles "Rough Soul," "See I Miss, Pt. 2" and, of course, the romantic banger "Fall In Love." Now, GoldLink is revisiting the late summer banger with a fully realized visual that's making us love the track all over again.
For the clip, the rapper with a penchant for singing takes it back to the '90s with a video that evokes the beginnings of the neo-soul era of R&B, complete with rich red and sepia hues, threads that evoke vintage '70s style and plenty of drinks being served up at what looks to be one of the best house parties ever. Basically, it's "Got 'Til It's Gone" meets "Lady." GoldLink splits his time in the clip between crooning and rapping for the camera while cutting his best moves to the Kaytranada and BADBADNOTGOOD production. Meanwhile, track guest Ciscero leaves his mark with a tongue-twisting verse while macking on a few honey dips and flashing a gold-tooth smile.
Now that we've gotten a couple singles and a video, is it safe to say that GoldLink is bringing something new our way in the very near future? Only time will tell that for sure. However, we're more than happy to watch the video for "Fall In Love" until we know for sure. Check it out below.