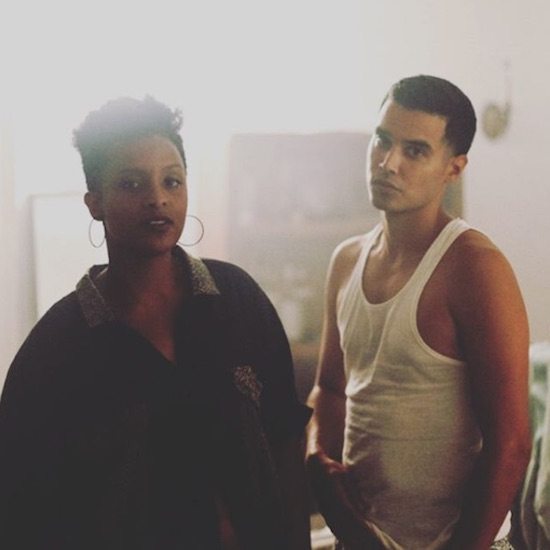 Our fave Brooklyn duo denitia and sene. are back to bless us with another steamy track, this time by way of "favorite." The song, which premiered yesterday, is the latest single taken from their upcoming sophomore album, love and noir., which is due out November 18.
On the single, we find Denitia Odigie making her feelings known for her lover. From the jump, she admits that this sort of thing is outside of her normal character, but she's in too deep to care. "Normally, I wouldn't speak so fooly/I wouldn't be so caught up in the clouds that the thought of coming down is annoying," she sultrily sings. Though a deeply romantic sentiment at the heart, Denitia turns it into a smoldering declaration, one in which she's willing to pay the ultimate price. She seems to know that the relationship is doomed from the start as she repeats the refrain, "I know it won't last for a lifetime/I know it won't last." However, that possibility is a small price to pay for the feelings that have consumed her.
She sings about this all-consuming passion with a cool detachment that is only amplified by her partner Brian "sene" Marc's minimalist production. With just keys, a drum machine and some well-placed audio effects, he crafts an atmospheric journey that provides the perfect backdrop for Denetia's tortured proclamation.
"favorite." is the third single to arrive from the album, behind "olive." and "open wide." To celebrate the album's release, denitia and sene. are inviting fans in the New York City area out to their record release show on November 17 at the Mercury Lounge. Head over to their website to purchase tickets or to find out if they'll be bringing their show to a city a near you.