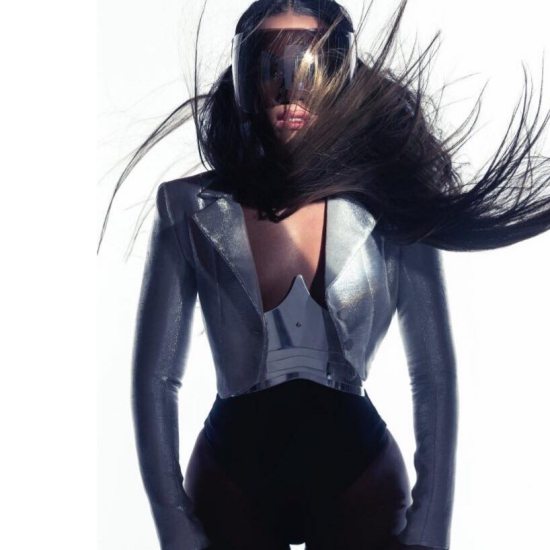 D∆WN continued to buck the mainstream to great success when she dropped her long-awaited album Redemption this past week, marking the end of her album trilogy and while also showcasing another artistic achievement from the former Danity Kane member. While we're sure you're all tucking into the magnificence of the album, that's not all that the eclectic singer/songwriter had up her sleeve, as she took to SoundCloud to drop bonus track "Stars" for fans to enjoy.
She joins forces with Machinedrum for the track, which pairs her distorted vocals with a sea of hi-hats, looped guitar, pounding drums and haunting synths as she sings about a love that she can't live without. And while her love seems undying, it also seems to be stifling, with D∆WN eventually singing, "I wanna live in this motherf**ker / I can't breathe in this motherf**ker." The intense emotion in the lyrics is tempered by the soundbed, which, while busy, still feels light and airy considering. Leave it to D∆WN to make even emotional anguish sound sweet.
You can pick up D∆WN's latest era, Redemption, from your digital retailer of choice right now. Before you click to pick it up, check out bonus track "Stars" right here.