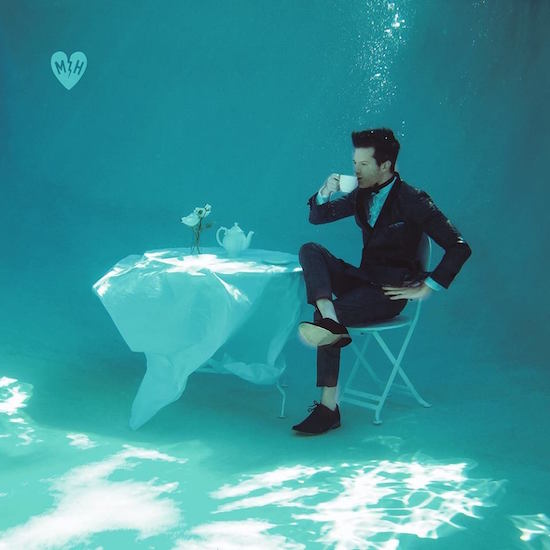 In our humble opinion, one is never too old to get excited about surprises. And when you're a music lover and that surprise comes in the form of a sneak release, it can leave you feeling as giddy as a kid on Christmas morning. Fans of Mayer Hawthorne are probably feeling a lot like that after the singer dropped a surprise EP, Party of One, in the wee hours of the morning.
With only six tracks on it, three of which are instrumentals, the EP is still more than enough to get your own party of one going. Hawthorne sticks to the classic throwback sound that has become the backbone of his own sound since he first arrived on the scene back in 2009. Whereas his earlier releases leaned more towards '80s soul-pop, this EP picks up where Man About Town, which dropped earlier this year, left off. Filled with lush strings and full arrangements, Mayer also sticks to seemingly his favorite topic, love lost and found.
Things get off to a smooth start with the '80s-R&B-styled "Someone Like You" before dipping into the doo-wop sounds of yesteryear on "A New Love." He completes the trio of new material by zipping back to the funky sounds of disco on "A Time for Love." The instrumentals of these songs present the opportunity to just take in the beauty found in the music itself. Gone are the days when EPs consisted of just throwaway material that didn't make the cut for an album; now music fans can expect high-quality, original material just as he presents here. Not many artists can bring listeners on a trip through different musical eras, but Hawthorne does it effortlessly, laying the foundation for what could hopefully be another full release in the near future.
Truthfully though, there's really no need for Hawthorne to rush on to the next project. With Man About Town and now Party of One, he can count himself among the small fraternity of artists who dropped multiple projects this year alone. And with two fun releases such as these to listen to, fans will have more than enough to tide them over til next time. Party of One is available on iTunes, Amazon and Google Play and can be found streaming on SoundCloud, Spotify and Apple Music. If you are in the New Orleans area, then you can catch Hawthorne live when he takes the stage at this weekend's Voodoo Music Festival.