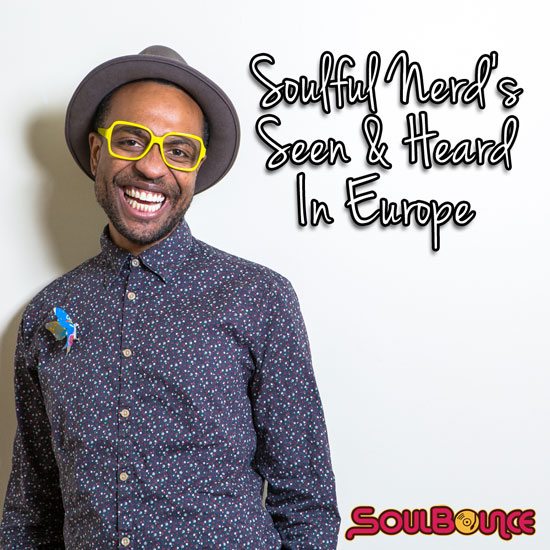 Hey hey, family!
I'm back to continue with my Dutch musical discoveries! While in the Netherlands, I was introduced to Rudii Ru, a Los Angeles native now living in Amsterdam for more than 15 years. She is the owner of SWAG SHAQ, an agency specializing in touring, booking, event management and public relations. Over the course of a few hours, she gave me an in depth 411 on the state of soul music in Holland and the future of the genre in a climate where some of the major media outlets that once supported it are now closing or are no longer playing urban music in their broadcasts. Yet although the traditional distribution methods are evaporating, she asserts that the Internet is causing the once-pop-oriented Dutch urban music scene to become increasingly richer. "I've watched it grow from pretty much nothing. There are original artists, but also -- just like in the US -- always there are artists who are trying to find themselves and take a bit from everywhere," Rudii told me. "As a scene it definitely has a long way to go. The US has TV as an outlet for artists to be broken on BET with shows like Black Girls Rock!, but Holland doesn't have as many TV opportunities. I would like to see more healthy competition to push the community forward creatively."
Her company is responsible for breaking numerous soul artists in Holland including Kindred the Family Soul, Ledisi, Anthony David, Avery*Sunshine and Eric Roberson, to name a few. However, this was no easy feat for her. Due to the lack of media outlets for urban music in Holland, when Ru would present these amazing artists to venues or even to the general public, they had oftentimes never heard of them. She says this is not extremely profitable for her, but if she didn't do it, no one else would. For that my hat goes off to Rudii Ru and all the many soul music advocates in Europe. We truly appreciate your love and commitment to the music.
This awesome lady also introduced me to the majority of these hip artists you will read about in this entry!
Yours In Soul,
Kenny Wesley, the Soulful Nerd
- Advertisement -