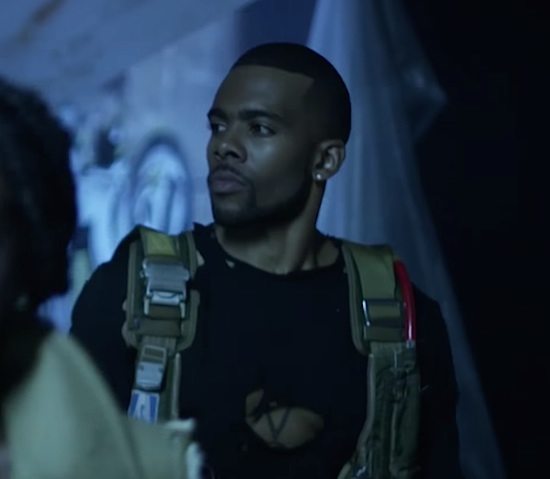 Mario Barrett, who is best known by the mononym Mario, is a curious case indeed. Though he's found success in the past with hits like "Just A Friend 2002," "Let Me Love You" and "Break Up," he hasn't been able to catch a break in recent years. Then, this past May, he dropped his latest single "I Need More." To say that we were less than impressed by it would be an understatement. However, many artists have been able to breathe new life into so-so singles with the help of a great video, and four months later, Mario has given us the visual for "I Need More." Will it change our mind?
Short answer: No. Just as the song is an unfocused mess and an obvious grab at what's current and poppin', so is the video. For it, viewers are transported to a post-apocalyptic scene outside of a warehouse (which looks like it might be a discount version of the dystopian future that Sevyn Streeter portrays in "Prolly," just on much more of a budget). Once Mario is forced to enter the formidable building, we get into the track as the singer walks around while mugging for the camera and we meet a rag tag crew of people whom we assume are supposed to be freedom fighters or some kind of resistance (though, why would they're in the same building that Mario is forced into remains a mystery). We also get to see Mario cut a rug with a crew of male dancers to the sparse electronic beat, which is perhaps the best part of the clip and probably should've been its main focus. In the end, Mario and his resistance rise up against the all-black clad guards in a united front while he and we guess the lead female of the video look at each other and hold hands (à la Beyoncé's "Superpower") even though no love affair is apparent in the video's entire four-and-a-half minute runtime.
What does any of that have to do with the song? Nothing.  And while that's not necessarily a requirement, if you're going to deviate from the songs message, it at least needs to be interesting. We hope Mario comes a bit better with the rest of the material from his upcoming album, Paradise Cove, because we definitely need more than this.