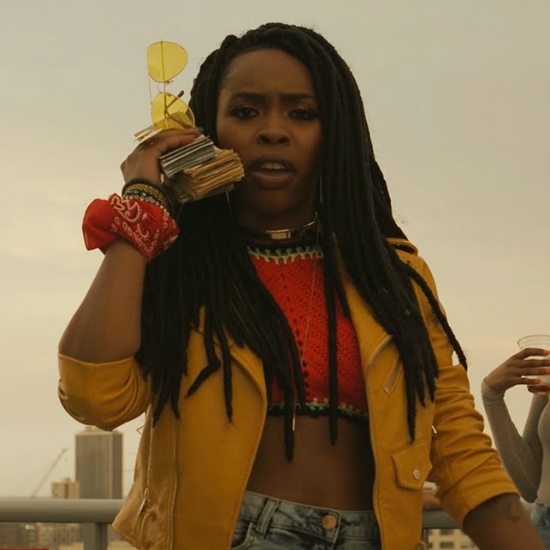 As the saying goes, "Breaking up is hard to do." However, for Chicago singer/rapper Tink, it ain't nothing but a thing. On her latest single, "Modern Wave," the 21-year-old lets her boyfriend know that the writing is the wall and that she's ready to move on. However, if you think for a minute she's love sick over the whole affair, you're highly mistaken. Instead, she's celebrating her newfound independence with no worries or reservations.
Over a mid-tempo island-inspired groove, Tink nonchalantly sings, "I had to press restart / You have to play your part / I'm on that modern wave / I'm letting go of this / And there are no regrets / I'm on that modern wave." Meanwhile, Tink's sensei Timbaland does his best Migos flow imitation on the chorus and ad-libs. In the clip for the song, Tink is celebrating her birthday, balling out of control with the drinks flowing and wads of cash flying in the air as she parties with her besties.
"Modern Wave" arrives as part of Tink's Winter's Diary 4, the latest volume in the artist's mixtape series. The project features production from Timbaland, Jahlil Beats and Cookin Soul, along with a guest spot from fellow Chicago spitter Lil Durk. It's nice to get to another project from Tink, especially since we've been waiting what seems like forever for her debut album. If it's anything like "Modern Wave," though, it will definitely be worth the wait.