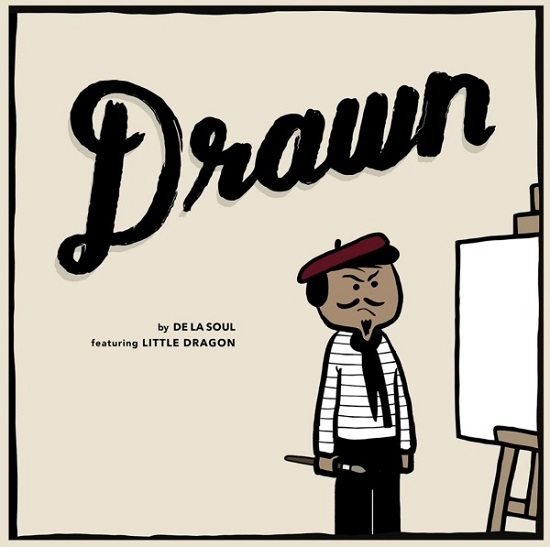 When De La Soul announced their upcoming album ...And The Anonymous Nobody, it came with a fairly loaded guest list. Though the long list of names, which includes Usher, Estelle, Jill Scott and Snoop Dogg, was fairly intriguing, none piqued our interest more than the proposed collaboration with Swedish electronic outfit Little Dragon. Well we don't have to wait until the album's release date to see just how the two groups will gel, as the classic hip hop trio has released the collaboration for all to hear ahead of the set's release.
"Drawn" takes on far more of Little Dragon's aesthetic than we expected. In fact, of the songs over-five-minute run time, over four minutes of the track is given to the band, with lead singer Yukimi Nagano delivering an ethereal vocal over building production that employs a variety of strings and dramatic production. However, by minute four, the mood breaks into something warmer as a funky bass line slides in and Posdnuos drops a succinct verse to bring the song home.
While we're sure "Drawn" isn't what a lot of De La fans were expecting, it most definitely has us intrigued for what else the Plugs have in store. Check out "Drawn" below and look out for ...And The Anonymous Nobody when it arrives on August 26th.