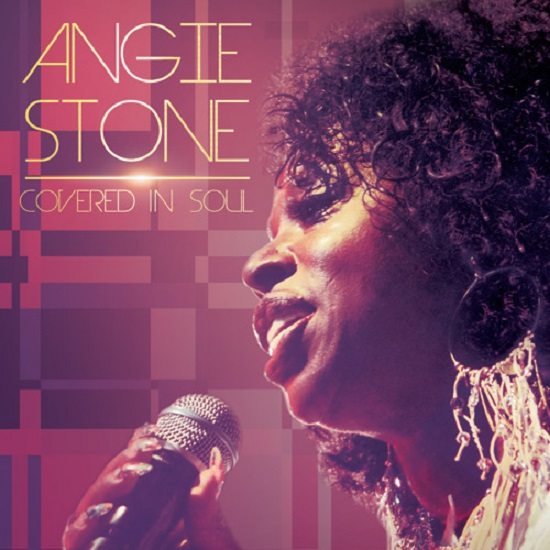 With nearly 40 years in the industry under her belt and more than a few memorable hits to her name, we think it's safe to say that R&B star Angie Stone most definitely has the range. She just released her seventh solo album, Dream, last year and she's now gearing up to release her eighth with her upcoming collection Covered In Soul. As the title might suggest, this time around Angie is giving us her interpretations of classic soul songs that we know and love. Quite honestly, we couldn't think of a better person to do this and, judging by the set's first single, a cover of Stevie Wonder's Talking Book song "I Believe (When I Fall In Love It Will Be Forever)," it's sure to be one of Angie's best works in recent years.
For her version of the song, which she simple calls "I Believe," Angie forgoes the harpsichord and guitar of the original in favor of a more modern sound. Subtle synthesizer notes, piano and a heavy bass support her vocal, which is pretty subdued here. Rather than aim for the rafters, which we all know she can do, Angie adheres to Stevie's original delivery for the most part, only deviating near the end to add a few churchy ad-libs here and there. The only drawback is she omits the funky breakdown that Stevie did at track's end. With her abilities, we can only imagine how she would've sunk her teeth into that.
According to our friends at You Know I Got Soul, Covered In Soul will see Angie cover many more songs, including "In the Air Tonight," "Smiling Faces Sometimes," "Is This Love" and "Red, Red Wine." It'll also include new versions of her hits "Wish I Didn't Miss You" and  "Brotha." You can take a listen to "I Believe" and peep the set's entire tracklist below. Covered In Soul will hit stores on August 5th.
Angie Stone Covered In Soul tracklist:
1. These Eyes
2. Smiling Faces Sometimes
3. In The Air Tonight
4. I Believe
5. O-o-h Child
6. Every 1's A Winner ft Eric Gales
7. Red, Red Wine
8. Is This Love
9. It's Too Late
10. Wish I Didn't Miss You
11. Baby
12. Brotha

- Advertisement -