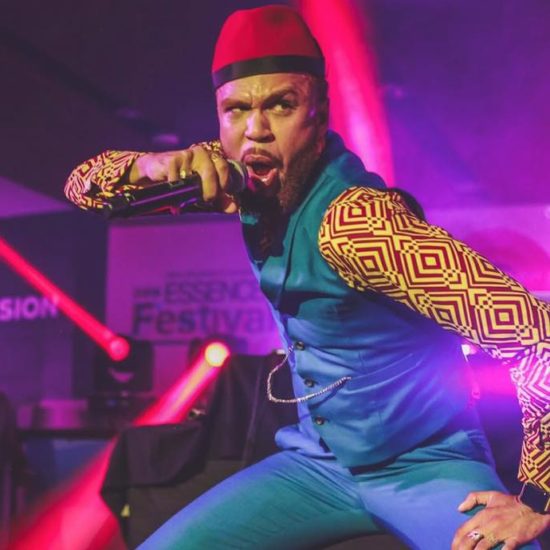 It looks like your boy Jidenna is determined to not be a one-hit wonder. Though "Classic Man" is what undoubtedly put him on the map, he's dropped more than a few singles since in advance of his upcoming debut Long Live The Chief. Just last week, he graced us with his latest, "Chief Don't Run," which many have said is his best single to date. Now the rapper and gentleman has completely switched his style up to give us another track with "Little Bit More."
The song finds Jidenna channeling Afrobeat and soca influences while he puts on the mantle of international lover man. While out and about, he spots a PYT that catches his attention and makes it known that if she wants to roll with him, he's gonna need an entire night and then some to get to know her better. While such sentiments would usually sound cavalier, somehow Jidenna makes it sound almost romantic as the rhythm sways and the drums pulse. Quite honestly, this is an unexpected track from Jidenna, as most of his other songs have leaned toward playful boastfulness and not romantic liaisons. But it goes to show there is much more to the dapper dandy than we previously thought.
Stream "Little Bit More" right here and see if you like this different side of Jidenna.