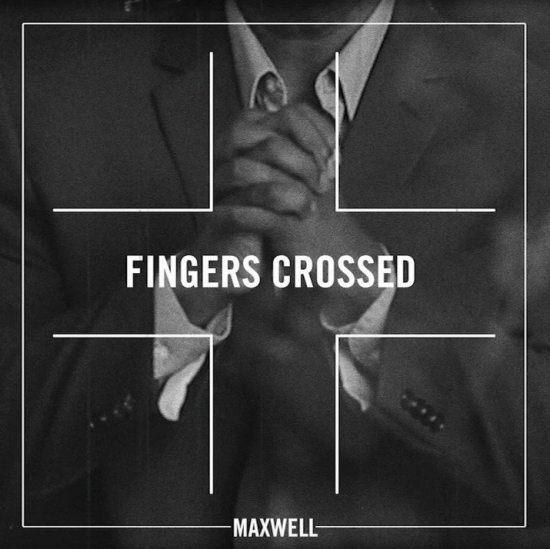 Maxwell's long promised blackSUMMERS'night is almost here. And, unlike previous releases from the crooner, we're getting an earful of material before the album's arrival. After delivering lyric videos for "1990X," "Gods," "All The Ways Love Can Feel" and the official video for single "Lake By The Ocean," Max continues to give us more of what we're looking for with a lyric video for lovesick ballad "Fingers Crossed."
For the track, Maxwell slips back into his well-worn role of the brokenhearted lover, this time yearning a lady who's reluctant to give her his heart. However, he's still holding out hope that "maybe someday probably" she'll get the courage to let him love her like she deserves to be loved. Though it's a sentiment that Max has delivered before, he still makes it sound fresh as he digs into the track with a raspy, lovelorn tenor. The production here is also top notch, as simple piano lines are kissed by horns as the song gradually builds and recedes as the lyrics become more urgent, eventually morphing into a funky, Motown-esque jam near track's end. And as if all that wasn't enough to make you love the song, he presents the song's lyrics both in text and via sign language, with a sharply dressed interpreter delivering the gestures so that many can feel the heartfelt sentiment of the song.
We don't know about you, but we surely can't wait until this Friday to get our hands on blackSUMMERS'night. Check out the "Fingers Crossed" lyric video below.