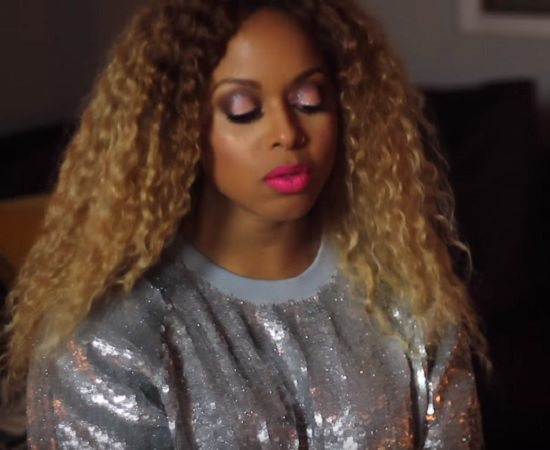 Singer, songwriter and social media impresario Chrisette Michele is about to launch one of the biggest ventures of her career: the release of her fifth studio album, Milestone, on her own label, Rich Hipster. Judging by her recent output, she did not come to play with ya'll, she came to slay. Like a boss, the "Blame It On Me" singer just blessed us with the video for the single, "Unbreakable," and shared the Rick Ross-assisted "Equal" just a few days before that. In addition to the album's singles, Chrisette has also been sharing acoustic versions of some of her new songs, including "Make Me Fall," "Edge of the Bar" and the latest jam, "Soulmate."
On "Soulmate," the rich hipster waxes poetic about her life being incomplete without her better half, effortlessly emoting her sadness and happiness from the comfort of her living room. Like many of the songs on the new album, "Soulmate" is inspired by her personal experiences with her fiancé/manager Doug "Biggs" Ellison. The two experienced a breakup that included yelling, screaming and legal fees, only to reconnect years later. Lyrics such as, "I'm just part of me without what makes me / I'm just one half without my soul," reinforce the reconciliation. Though the chorus can be a bit repetitive, as the metaphors begin to blur and sound the same, the only real damper on the performance would have to be the Pose N' Post Social Media Symposium-founder paying more attention to the lyrics on her iPhone than the camera. However, we're willing to forgive the minor faux pas.
While the previous singles from Chrisette's upcoming opus have impressed us, "Soulmate" looks like it will be a standout track on the album. Milestone drops June 10th and is available for pre-order on iTunes and Amazon. Go ahead and get your copy so you can learn the lyrics and sing along when The Milestone Tour bus pulls up to a city near you.