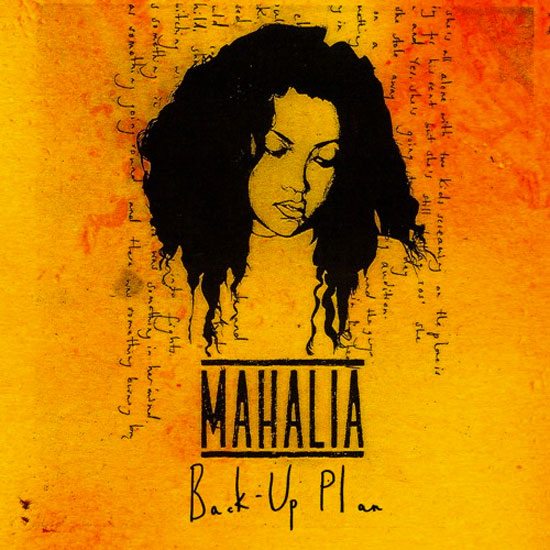 For her first release of 2016, Mahalia has decided to switch things up on her new single "Back Up Plan." In addition to wowing us with her vocals as she has in the past when we were first introduced in 2013 to the then-13-year-old with her Arctic Monkeys' cover and most recently on her Never Change EP that dropped this past December and featured the searing ballad "Borrowers," "Back Up Plan" departs familiar territory to also explore the terrain of spoken word.
Accompanied by piano, warm synths and finger snaps, Mahalia tells the story of a young girl with a dream and the passion to bring it to fruition. Her dream is to become a singer, but as she grows up she's dissuaded by teachers who tell her "to have a back up plan," but she soldiers on to fulfill her calling. Mahalia tells the naysayers a thing or two on the chorus, singing, "This don't matter to me / Soon I'll be on TV/ And I won't have to dream no more." The song builds to the bridge where she shares the young woman's painful reality as her life didn't exactly turn out how she hoped it would. But she holds fast to her dream, with Mahalia ending the song with, "This ain't got nothing on me / Soon I'll be VIP / I'll be making money / Being a G, but it don't come free," on a bittersweet note.
Listen to Mahalia's powerful "Back Up Plan" right here and look out for the track's soon-to-be-released music video.