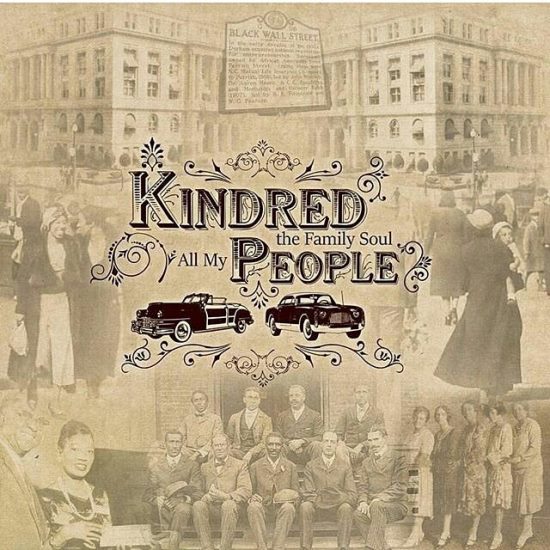 Many of us on the East Coast got hit with a blast of winter weather over the weekend. But family reunions, backyard bbq's and all-white parties were on the brain thanks to Kindred the Family Soul's latest single "All My People."
The silky, jazz-infused groove is an immediate day-brightener with sunny percussion and vibrant horns. For many fans, Aja and Fatin Dantzler are the embodiment of Black Love, not just for each other, but for our people as a whole. Whether making us dance or giving us food for thought, there's an unmistakable flow of warmth and positivity throughout their music, and this track is no exception. We are definitely feeling the love from the duo as they sing, "I want all my people around me / Everybody livin' good / Everybody eatin' good / Everybody chillin'." But the heart of this uplifting anthem is the declaration, "I want for my brother what I want for myself."
Stream the new song below and pick up your copy from Amazon or Google Play. Keep up with Kindred the Family Soul via their website, Twitter or Instagram for tour schedules, album updates and info on the 2016 Kindred the Family Games. And if you're in Philly this coming weekend, be sure to check out their free panel discussion "Parenting While Black," which aims to foster healthy dialogue and helpful insight for raising a family in these days and times.