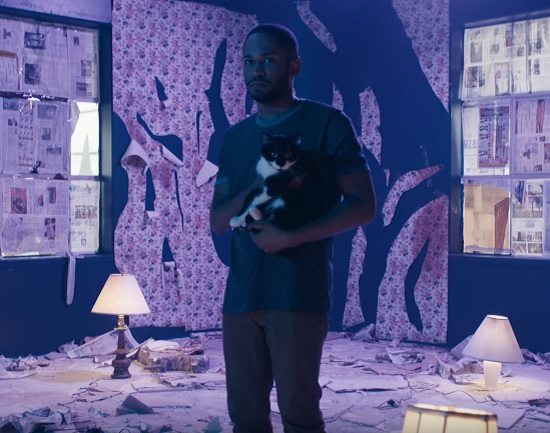 Talk about a team-up. Both Kaytranada and Anderson .Paak have been having great years as of late, with their unique, quirky styles bubbling up to the mainstream slowly but surely. Now that Anderson has gotten his shine on with Malibu, to which Kaytra contributed production on "Lite Weight," it's now Kaytra's turn to shine with his upcoming album 99.9%. To that effect, the Canadian producer teams up with Anderson for a new single and video from the set appropriately titled "GLOWED UP."
The track itself is another wobbly, head-nodding jam from Kaytra with kick drums knocking, synths blaring and a bass line that's tailor-made for Anderson's signature rasp to flow over. In other words, it's a track that the youngster's would probably call "wavy." To illustrate the song's feel, Kaytranada teams up with director Bo Mirosseni for an equally trippy video to match. It finds Kaytra in a seemingly abandoned house. Soon, though, he's pulling guests into his crib via the refrigerator, getting his hair cut while holding a python and floating on a mattress in the middle of a dirty swimming pool while Anderson kicks his verses via VHS tape. Wait, what? Well, we did say it was rather trippy didn't we?
Get "GLOWED UP" with Kaytranada and Anderson below, and be on the lookout for 99.9% when it drops on May 6th.