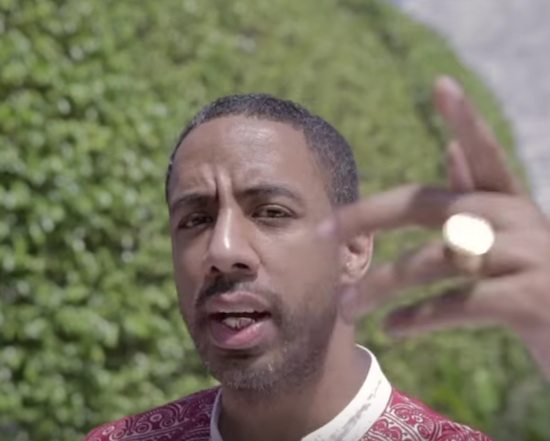 While he might be busy building his multimillion-dollar SuperPhone partnership or globetrotting to utopian destinations, it might be easy to assume music has taken somewhat of a back seat in Ryan Leslie's brilliant mind. The Harvard graduate, businessman, singer, songwriter and record producer is back with a taste of lavishness both in his music and the visual for "The Wonderful Ones" from his upcoming MZRT (the Magnificently Zealous Renegade Takeover) lifetime concept album. Apparently, 2016 will continue Leslie's game-changing musical and moneymaking movement of implementing a strategy used to create the music and multimedia projects he wants and also build a stronger connection directly to his loyal fan base.
As a Forbes top earner list mainstay, Leslie's penchant for living luxuriously opens the video set on the property of an island villa with stunning ocean views, foreign cars and his favorite lucky charm – a beautiful exotic woman, this time played by 24-year-old Brazilian model Daniela Braga. Her contentment and his tender loving care are on full out display, as they share intimate moments over breakfast and Leslie waxes poetic over her beauty and their bond. It's a fly little love song with all the swag he needs to win her heart and show her the finer things in life.
At first, Leslie's musings sound like his earlier and most successful projects including both 2008's self-titled debut and its follow up Transition. However, "The Wonderful Ones" shadows the formula from his most recent offering 2015's MZRT using the creative hybrid of rap-sung vocals on the verses and presents a slicker version of the surprisingly club-friendly bouncer "New New" from 2014.
Trendy yet trendsetting, Leslie seems to always be up to something far, far ahead of his cohorts in the R&B, soul and hip hip genres. By the time he gets to the catchy hook --  "And we reign in the sun / And our good times are second to none / We are the ones, the ones / We are the wonderful ones" -- you'll be nodding your head to the track but silently wishing you could be whisked away to this picture perfect paradise, too.