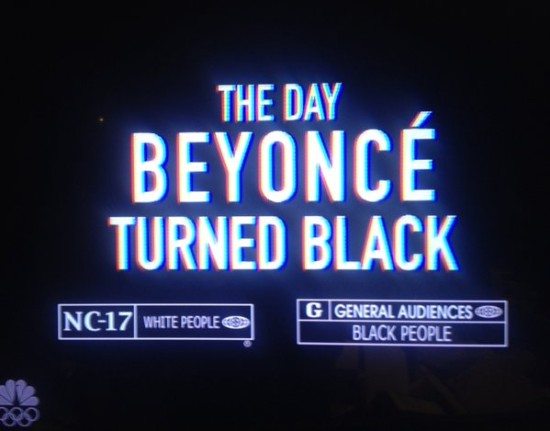 For the second weekend in a row, Beyoncé's "Formation" remains the topic du jour, partially thanks to an avalanche of galvanizing opinions about its message and imagery. Ironically, the very same protesters and pundits who decried the video and Super Bowl performance are the ones who continue to stoke the fires that are keeping her N'awlins-inspired pot of musical gumbo hot and fresh.
Well, where there's controversy, comedy is never far behind and the folks at Saturday Night Live certainly rose to the challenge this past weekend. Never ones to shy away from hot-button topics, the weekly sketch series once again took white privilege to task with "The Day Beyoncé Turned Black." Now, Bey is no stranger to SNL, having made several appearances (both real and parodied) in the past decade. But in 2014, they debuted a Bey-themed digital short that didn't feature the singer at all. Instead, "The Beygency" was built upon Beyoncé "the name," resulting in a hilarious nod to her musical reign.
This latest sketch, however, is more than just an attempt to poke fun at pop culture. Like "The Beygency," it came packaged as an ominous movie trailer. Yet, this was satirical comedy that held nothing back, spotlighting racism, sexism and the spilling of white tears all while sending a very pointed message. People lose their "damn white minds" and all hell breaks lose as they realize, "Maybe this song isn't for us." Catch the uproarious clip below and let's be thankful that not everyone thinks Beyoncé is the Destroyer/Savior of this here world.
At this point, she honestly doesn't have to spend another dime on marketing for her Formation World Tour. Slay.