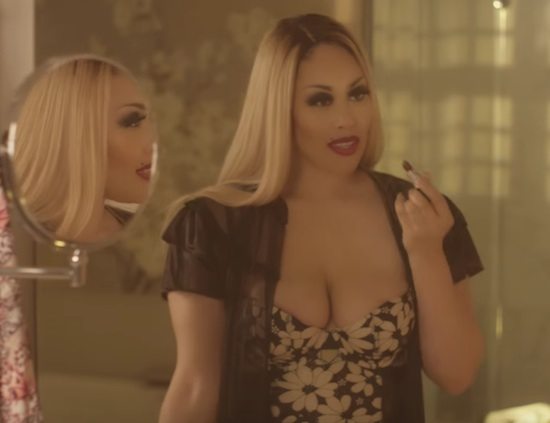 Keke Wyatt is back! She's the R&B diva with the undeniably soulful voice whose collection of recently released independent tracks have given us reason to fall in love with her sound all over again, but this time around she's decided to place her mature and erotic side on display in her latest music video for the pulsating "Sexy Song." Red hot and steamy, the singer is shown preparing for an intimate evening with her love interest. The visual for "Sexy Song" is the perfect anecdote for the song's lyrics describing just the right kind of rendezvous.
Without being overtly sexual, Keke offers up a video that's both subtle, sensual and leaves a little to the imagination. After all, she is a mother of eight now, but that doesn't negate the fact that she's more than capable of putting it down in the bedroom. In fact, it reinforces that there's power and intent behind her femininity. Equally glamorous and tantalizing, Keke glides through "Sexy Song" appearing voluptuous and embracing every curve as her man comes home from a long day at the job only to put in some more work with her.
"Sexy Song" whets our appetite for what will be served up on Wyatt's upcoming studio album, Rated Love, due this April. Keke says the latest project is aimed at reaching lovers all over the world, and "Sexy Song" is just the prelude. The mood-setter is one to bump on those late nights cruising around town with bae, or you can let this one play in the background over a candlelit dinner. It's catchy, current and quite hot, but here's to hoping that this R&B slow burner and its accompanying visual prove to be just what she needs to blaze through the spring and turn up the heat this summer on the airwaves.