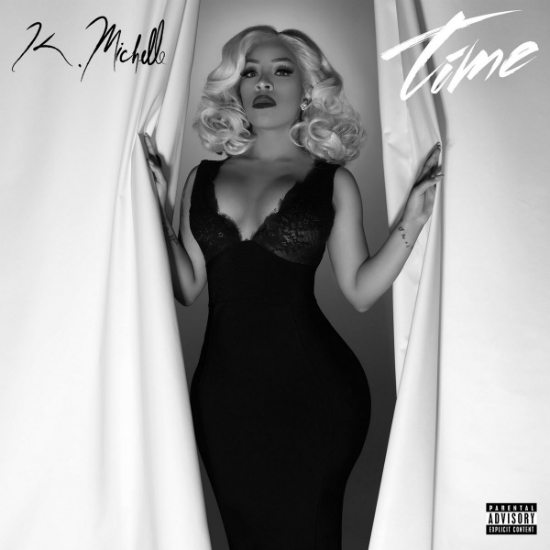 As we close in on the release for her next album, More Issues than Vogue, K. Michelle continues to share  new promotional singles. Last week, we were treated to the uptempo intro track "Mindful," where the R&B songstress flexed her rap skills and dared her haters to try to shake the table. This week, she takes things back to her R&B roots with an old school slow jam that is right on "Time."
A sultry ballad, "Time" finds K. Michelle making amends with a less than perfect relationship. On the track she laments, "Two things you can't get back are words and time / (Alright!) / Tell me how to find someone who's right on time." The throwback production incorporates lush string arrangements, spare but powerful drums and tickled ivories. It's a powerful, mature break up ballad that does more than just throw blame, but tries to take joy in finding a resolution to a love affair that has run its course.
While most of K. Michelle's promotional singles have been business as usual, they have steadily improved with each release, turning mild curiosity into genuine interest. "Time" is available now with pre-order of More Issues than Vogue on iTunes and officially drops on March 25th.