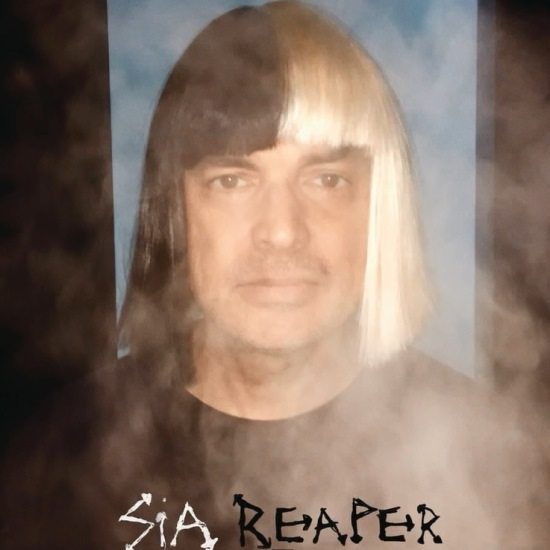 Kanye West's name seems to be popping up everywhere this week. First it was for his latest drop, "FACTS," then his American Idol "audition" went viral, but this time the spotlight isn't directly on him. Instead, the shine belongs to his unconventional "Wolves" collaborator Sia for her latest single "Reaper," an oddly-inspiring and jaunty tune that celebrates the will to live.
Written by the Aussie native herself, the West-produced song is the latest leak from her upcoming seventh studio album This Is Acting. The project is a concept album of sorts, featuring rejected songs that she wrote for other artists. "Reaper," for example, was originally intended for Rihanna's yet-to-be-released ANTI. She further explains in a recent Rolling Stone interview, "I feel like they're hits, but nobody wanted them. So I thought, 'Let's see, as an experiment, if I'm right.'" Having previously penned hits for artists like Beyoncé, David Guetta, Jessie J, Katy Perry, Christina Aguilera and RiRi, we can only imagine the musical fusion that awaits us.
We'll have to wait and see just how successful her experiment turns out to be. In the meantime, preview "Reaper" below and let us know if you're feeling it. This Is Acting is currently available for pre-order on iTunes ahead of its official release on January 29th. In addition to "Reaper," you'll also get four additional tracks including the meant-for-Adele "Alive," which already has its own remix EP.
>