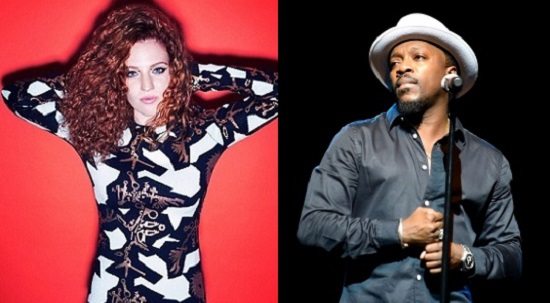 UK songstress Jess Glynne easily won us over with her collaborations with fellow Brits Clean Bandit. Their ubiquitous hits "Rather Be" and "Real Love" positioned Glynne to go solo, debuting her I Cry When I Laugh album earlier this year. One of the singles from the set, "Take Me Home," is getting a remix of sorts, as Anthony Hamilton joins Glynne for a powerful duet.
The lyrics point to dark times for the singers. Whether it's loneliness, a loss of faith or even contemplating taking their own lives, the emotion is gut-wrenching and tugs strongly at the heartstrings. "Would you take the wheel / If I lose control? / If I'm lying here / Will you take me home? / Could you take care / Of a broken soul? / Oh, will you hold me now? / Oh, will you take me home?" the pair sings, with each of their full-bodied voices delving into the lowest of lows and the highest of highs throughout the emotional roller coaster.
But it's safe to say that listeners will come away feeling as though their soul has been cleansed, as the tune gets right to the heart of the struggles and the pain some people go through when they suffer loss, a breakup or any number of hurtful experiences. And they'll further be uplifted because this cut is the 2015 appeal song for the BBC's Children in Need charity campaign, which helps fund projects that benefit kids in the UK. All the more reason to (legally) take home this track today.