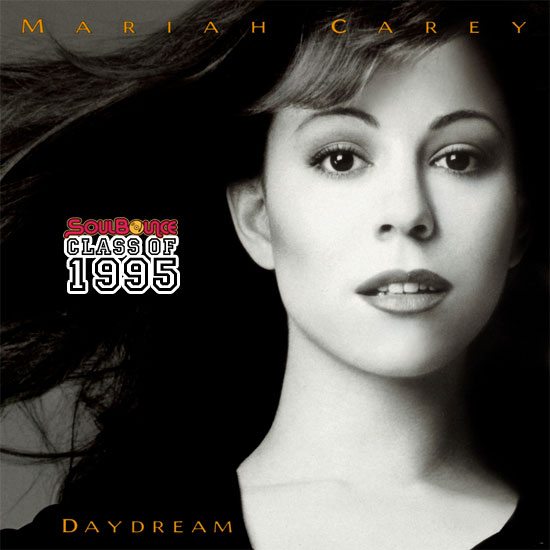 Mariah Carey reigned as pop's golden girl throughout the first half of the '90s, scoring No. 1 hits at will with safe soft rock and big-voiced ballads. Ahead of her fifth studio album, Daydream, she threw the curveball called "Fantasy" — a track remixed by Sean "Puff Daddy" Combs that featured a guest appearance by Ol' Dirty Bastard.
Almost at once, she seemed to reinvent her image and proved her musical instincts were on-point if not ahead of the curve. With bass-heavy drops and a beat borrowed from Tom Tom Club's "Genius of Love," "Fantasy" debuted at the top of the Billboard Hot 100 in September 1995. At that time, the only person to achieve that feat was Michael Jackson, who had done so four weeks prior with "You Are Not Alone."
"Fantasy" signaled that the singer who put out albums at a Rihanna-like pace every year between her 1990 debut and Daydream was at a turning point in her career, one where she would test the boundaries of what could be considered pop and that introduced us to the "real" Mariah.
It also showcased her foray into directing, as she got behind the lens on the videos for "Fantasy" and "Always Be My Baby." The cutesy, hip hop-flavored number about love found and lost, and co-penned with Jermaine Dupri and Manuel Seal Jr., added to her No. 1 tally (her third from Daydream — more on the second soon). It, too, got the remix treatment — So So Def style, with Da Brat and Xscape adding verses and backing vocals, respectively, over an integrated sample from S.O.S. Band's "Tell Me If You Still Care." The carefree tune became the first of many hit collaborations Carey would go on to have with Da Brat and Dupri, with the latter also co-writing the hauntingly moody "Long Ago."  
"Underneath the Stars" crackled like an old soul record, with Mariah paying tribute to the sounds of yesteryear with vocals lightly floating above the shimmering melody. Further rounding out the R&B portion of the album was "Melt Away," a tune that was playful and sensual, and seemed to exist in the present and possible tense thanks to lyricist du jour Babyface; and "I Am Free," which gave a nod to Mariah's 1994 Christmas album, with her and regular collaborator Walter Afanasieff's words accented by gospel hums and praise-the-Lord prowess.
Strangely enough, despite Daydream's edgier and more notable grooves, its fantastically vanilla adult contemporary offerings are some of the best of her career and managed to stand out within this set. Of course, there's "One Sweet Day," on which Mariah teamed with Boyz II Men during the group's peak. Along with debuting atop Billboard's Hot 100 to give the album its second chart topper, the song remained there for 16 consecutive weeks, becoming the longest-running No. 1 song in history — a record that still holds in 2015.
Her cover of Journey's "Open Arms" prolonged the pace of the original, allowing pitch-perfect notes to be hit throughout. That formula was repeated on the original track "When I Saw You," which bursted with her trademark builds and big notes. "Forever" possessed many of the same dreamy qualities as "Always Be My Baby," just in the form of a ballad.
- Advertisement -
"Looking In" gave listeners a look at the "real" Mariah, described here as a girl who "smiles through a thousand tears / And harbors adolescent fears." The autobiographical tune — her most intimate up to that point — reflected her awareness of how the public perceived her, but invited the curious into a place where she revealed her vulnerabilities and loneliness (and perhaps signaled her forthcoming divorce from music mogul Tommy Mottola).
To show range on the album, Mariah also included "Daydream Interlude (Fantasy Sweet Dub Mix)," a soulful, housed-up, re-sung version of "Fantasy's" chorus as remixed by David Morales.
- Advertisement -
Twenty years later, Daydream can be seen as a sophisticated balancing act between the old, middle-of-the-road Mariah with the over-the-top voice — made famous on 1991's Emotions and to a much lesser degree on 1993's Music Box — and the diva who would dabble in hip hop so deeply she became one of the genre's most influential artists. (To clarify: She may not have been spitting the lyrics, but for several years, her stamp of approval via collaboration helped push several underground or on-the-cusp acts into the pop stratosphere.) But during Daydream's promotion, she walked the thin line with ease, turning her sweet dreams into a 10 million-selling reality.
- Advertisement -
Mariah Carey Daydream [Amazon][iTunes][Google Play][Spotify]

- Advertisement -