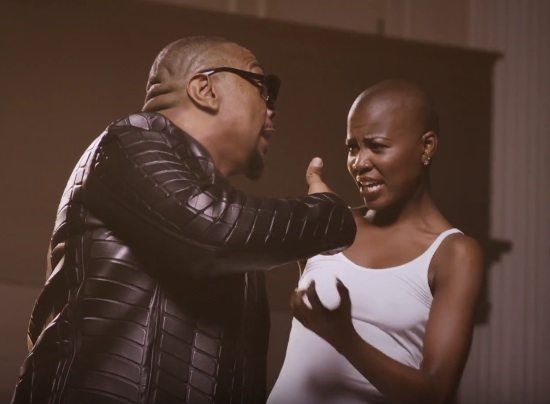 One of the highlights of last night's episode of Empire was getting to see V. Bozeman grace our screens once again as her character Veronika while performing her new song "Hourglass" on the hit TV show. But, if you're like us, a few seconds of V. is never enough. Luckily, we've got a bit more of the singer today with the release of her and Timbaland's new video for "Smile."
The bouncy, upbeat number, which was released as a single in August, is a feel-good track all about love. So, what better way to illustrate that than by including every type of love imaginable. The video shows pairings of parents and children, siblings, spouses, lovers and friends dancing together as they sing the song's happy lyrics to one another. There leading the pack, of course, are Timbo and V. They both don wide grins while V. rocks some hot numbers, including a white tank top and flowy white pants. The clip culminates in a group sing-along, as each of the people featured come together to share their love and, of course, their smiles.
"Smile" will be featured on both Timbaland's upcoming Opera Noir and V.'s Music Is My Boyfriend. While we wait on release dates for both of those projects, turn your frown upside down and press play below.