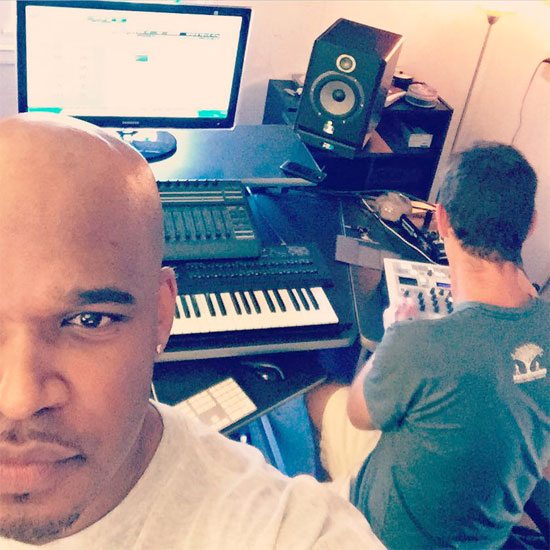 Months later, I remember hearing "Milk And Honey" the first time with Phonte and Shana Tucker's vocals on it, and I damn near lost my mind. This song probably should have been named, "+FE Music Is On The Same Page And Shit" because when I heard what they did, I literally said aloud, "That's EXACTLY what this song needed!!" From the chants, to the murderous harmonies on the words at the very end of some of the phrases, they knew what to do with this song. And when Shana came in on her solo part, it felt like Natalie Cole coming in on my favorite song of her's, "La Costa." I'm actually getting goose bumps while typing this now. It was SO very refreshing to hear. Then Nic sent me another updated version where he added acoustic guitar over the key change, the sound effect (heard at 1:29) and that quick four-note synth line over the final hook. NOW the song was REALLY speaking. Good gracious.
BUT WAIT!
Let's go right back to that February 2014 studio session with Nic and I...
So, after about the 20th playback on the "Milk And Honey" instrumental, we were deciding if we should add more to it or leave it for later and simply move on to something new. I happened to notice that there was a kick on all four beats (in each measure) and just to experiment with it, I asked Nic to let the kick keep going as a "four to the floor" pattern. And on the Moog, I messed around with a minor bassline groove that sounded VERY early 80's. I'm pretty sure this was verbalized:
"Yooooo!! It would be CRAZY for this joint to go from a 'Brazilian jazz' feel to '80's funk.'"
- Advertisement -