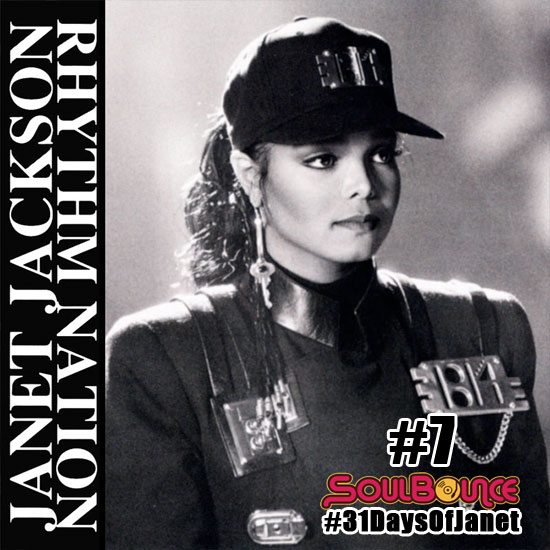 "Rhythm Nation." It's one of those tracks that doesn't need to be introduced with "Janet Jackson's song ..." preceding it. Everyone knows quite well who it belongs to, thanks in part to the iconic music video and the now-signature sound that surrounds its basslines.
Musically, it's a New Jack Swing standard craftily laced with industrial acoustics and one that further separates itself from its contemporaries with a funky sample of Sly and the Family Stone's  "Thank You (Falettinme Be Mice Elf Agin)." Heavy drums, synths and guitar riffs create the jagged yet controlled chaos that underlies the chorus-chanted "We are a part of the Rhythm Nation."
This is the test / No struggle, no progress / Lend a hand to help your brother do his best / Things are getting worse / We have to make them better / It's time to give a damn, let's work together
Equally important are the lyrics, which laid out Janet's almost politician-like prose, urging listeners to strive for teamwork, racial harmony and the end of general social injustice. The ideas were drilled like a sergeant into the heads of her army beat by beat, with the agenda-setting track lining up messages that would continue through the Rhythm Nation album's "State of the World," "The Knowledge" and "Livin' in a World (They Didn't Make)."
At once energetic and enlightening, it's not enigmatic how "Rhythm Nation" climbed to No. 2 on the Billboard Hot 100 and topped the publication's R&B and dance charts. The thematic title track stands up against many of the songs it battled to obtain those positions back in 1989 and 1990, and transcends into being timeless.
- Advertisement -