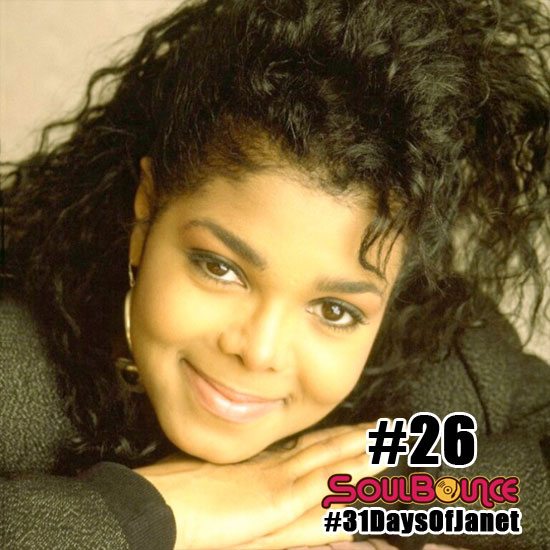 Technically, "Diamonds" isn't a Janet Jackson song, since it was released by Herb Alpert, but with her vocals and sass all over the track, she owned it. It also helped that songwriters/producers Jimmy Jam and Terry Lewis, fresh from working with Janet on her breakout album Control, lent their signature Minneapolis sound at the time to the 1987 single and it sounded like it could have been included on that project.
"Diamonds," however, was found on Alpert's album, Keep Your Eye On Me, which was a triumphant success for the trumpeter and the "A" in A&M Records (Janet's label home in those days) thanks in large part to the winning trio of Jackson, Jam and Lewis. Jimmy and Terry loosely took the concept from the song "Diamond's Are a Girl's Best Friend" (originally performed on Broadway by Carol Channing in 1949 in the musical Gentlemen Prefer Blondes and made famous by Marilyn Monroe in the 1953 film adaptation), and flipped it funky for Janet's purposes, bringing it up to date for a material girl living in a material world.
Janet let her beau know that there's a cost to be with this boss.
Don't want your money / Don't want your key / Diamonds! / Love don't come for free
She's got her own money and her own whip, but she needs some shiny tokens of affection to know that the feelings are real, especially since she's not feeling the love throughout the rest of the song. His love may be fleeting, but diamonds are forever.
Also featuring Lisa Keith on background vocals (the two singers would exchange roles on the other classic from this album, "Making Love In the Rain"), "Diamonds" hit No. 5 on Billboard's Hot 100 chart and No. 1 on the Hot R&B/Hip-Hop Singles & Tracks. It was the last big hit of Alpert's recording career, whereas Miss Jackson was just starting to shine.
- Advertisement -