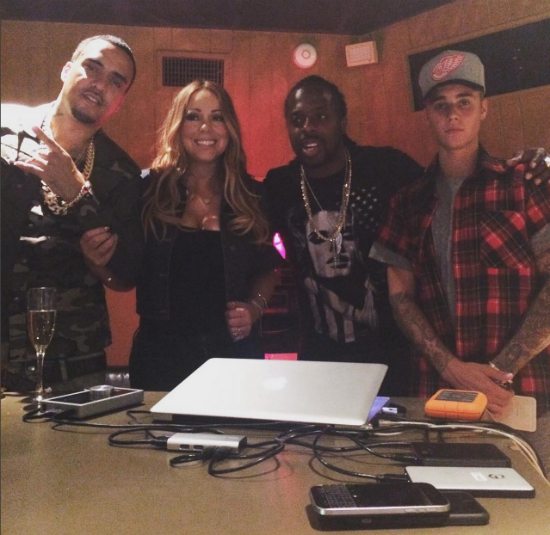 Over the weekend, Mariah Carey decided to drop a remix of her single "Infinity," the sole original song from her greatest hits compilation, dubbing it "Why You Mad (Infinity Remix)." With an interesting group of artists, French Montana, T.I. and Justin Bieber, the Detail-produced remix of her single finds her still asking her former lover the important question: "Why you mad?" Meanwhile, the fellas reinforce the newly single turn-up with their respective verses.
The remix adds a little more energy to the post-breakup track, with French sounding more like Future than himself and Justin getting his R&B swag on. T.I. drops in the track with a few f-bombs to detail how delusional his ex was and how he's moved on. While we can tell the single and its features were pieced together here and there, it's not terrible but it's not great either. What matters, though, is that French and Mariah love the song so much they posted a video jamming to it themselves on Instagram last week.
Mariah's compilation hits album #1 to Infinity is still available on iTunes and you can stream "Why You Mad (Infinity Remix)" right here. Press play and let us know if you're mad or nah about what MC's done on the remix.