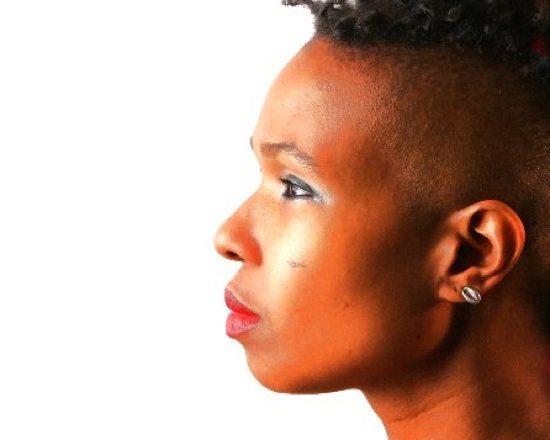 Five years after the release of her Bounce-Worthy debut album, A Peace of Mine, jazz vocalist and DC native Akua Allrich delves deeper with her new album, Soul Singer. As a respected staple of the DC jazz scene, Akua is known for fusing pan-African music, soul and R&B into her eclectic performances. Her musical abilities have garnered international attention, and she is a composer and teacher who can sing in many different languages including Portuguese, Spanish, French and English.
The first single off of Soul Singer is an rousing cover of Ann Peebles' "I Can't Stand the Rain." Joined later in the song by trumpeter Nicholas Payton, from the onset Akua channels her inner Nina Simone and Miriam Makeba. The soul-stirring rendition is a distinct ode to the original. Akua sings with a solemn, yet spirited yearning, morphing the song into her signature sound as she belts the familiar lyrics, "I can't stand the rain / Against my window / 'Cause he's not here with me."
Allrich's lush vocals are aptly accompanied by a funkdafied flow of a staunch upright bass, steady drums and bluesy keys. Payton's trumpet solo adds a serious juke joint vibe. After listening to "I Can't Stand the Rain," you'll be eager to hear more of this soul singer and from Soul Singer, which is now available for streaming on SoundCloud and purchase on Amazon or iTunes.