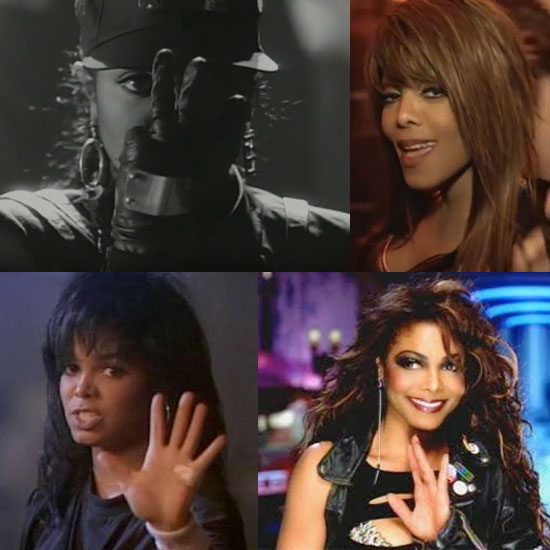 The music video is the art form that since MTV's debut in 1981 lets average musicians quickly achieve superstardom. But it's also a way that legends extend their artistic legacy. Michael Jackson, Prince, Madonna and Aerosmith are among the icons in this medium, but another larger-than-life star — and the undisputed queen of the dance music video — is Janet Jackson.
Though some of Miss Jackson's clips have been conceptual, she's starred in many of the most memorable and inspirational dance videos. Working with (and sometimes launching the careers of) the likes of Paula Abdul, Anthony Thomas, Tina Landon and Gil Duldulao, Janet scored three "Best Choreography in a Video" awards at the MTV VMAs between 1987 and 1990, for "Nasty," "The Pleasure Principle" and "Rhythm Nation." Add a 1995 win for the Michael Jackson duet "Scream" and she becomes the most awarded artist in the category.
Here, SoulBounce takes a look at some of Janet's best dance videos. Routines alone or few-second breakdowns aren't enough to chart on this tally — we're recognizing those videos that feature fancy footwork and high-powered hand movements throughout nearly their entirety. So sit back and try to keep still as we count 'em. 5 … 4 … 3 … 2 … 1 ...