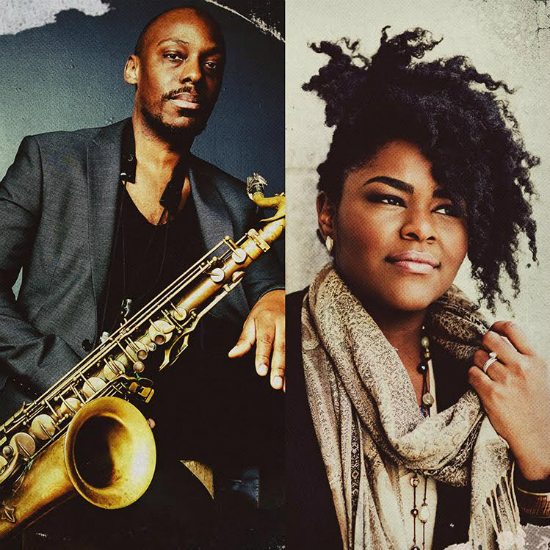 With Janet Jackson's triumphant return in full swing, it's not surprising to see an increase in music inspired by the superstar. Lately we've enjoyed some great remixes, flips and different spins by REL, E.Doza and others. We even got to see something that was supposed to be a dance tribute to the singer at the BET Awards 2015. However, what we haven't heard are a lot of covers. Thankfully, saxophonist/clarinetist Marcus Strickland and vocalist Christie Dashiell have remedied that situation with a wonderful cover of the Janet classic "Let's Wait Awhile." Released as the second single from Supreme Soncacy (Vol. 1), a compilation album from Blue Note Records and REVIVE Music, the duo has delivered a beautiful neo-soul cover that adds a little umph to the quiet storm staple.
If you were thinking this was going to be a straight-up cover with a few changes here and there, prepare to be disappointed. From the moment you hit play, you realize you're in for a different kind of adventure. The duo, along with a team of masterful musicians, infuses the song with rich instrumentation, lush harmonies, inventive arrangements and many other unique flourishes that not only compliment the original Jimmy Jam and Terry Lewis production, but enhance it. Marcus's saxophone and clarinet skills are just as apparent and welcome as Christie's enchanting vocals. Just when you think the song is over, it takes another turn, with a sparse drum beat that builds into another cacophony of sound complete with scatting, melisma, hi-hats and a few pots and pans in the mix we're sure.
Marcus Strickland and Christie Dashiell have crafted a jazzy reinterpretation of "Let's Wait Awhile" with production that predates the 1980s classic but sounds just as timeless. If you enjoy the vibe of this music, you should check out the Supreme Sonacy (Vol. 1) compilation for more titillating musical concoctions when it drops on August 7th.