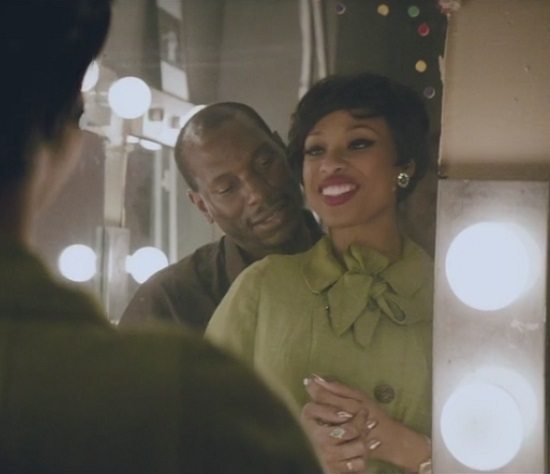 We were pleasantly surprised by "Shame," Tyrese's current single from his upcoming album Black Rose. Its old school soul sound worked well with Tyrese's powerhouse voice and the inclusion of Jennifer Hudson on the backing vocals was a stroke of genius. And with the Hollywood star power on 10 already, did you really think that the song's video wouldn't be cinematic?
Getting some help from the video's producer, one Denzel Washington, the twosome flex their acting chops in the clip. Tyrese plays a '60s-era soul singer dealing with a few personal demons, including drugs, womanizing and other destructive habits. JHud serves as his put upon wife and background singer, who seems to suffer in silence. His wicked ways have Ty feeling all kinds of guilt and, well, shame for all the wrongs he's committed against her, even going as far as giving a confession to all the wrongs he's done. With these two being no strangers to the screen (Ty's been in more blockbusters than you can shake a stick at at JHud's an Oscar winner), it's no wonder that you can't take your eyes of this tale from beginning to end.
Tyrese's Black Rose, which is available for pre-order on iTunes now, is set to drop on July 10th. Check out the cinematic visual right here.