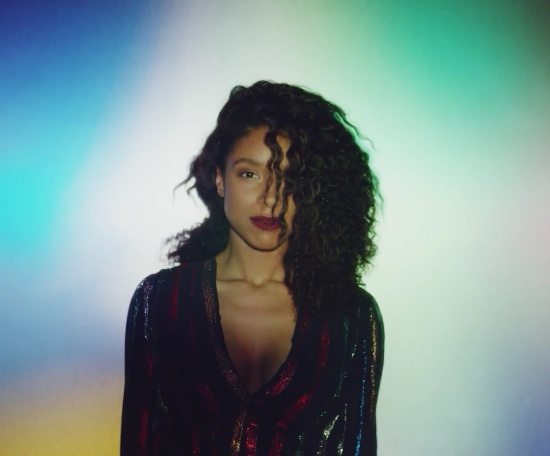 Lianne La Havas is clearly dedicating her summer to giving us life and serving up a batch of sexy new singles as she prepares to release her sophomore album, Blood. We didn't know what to do with ourselves when she hit us with "Unstoppable" and then gave us a behind the scenes look at the making of it, and now we're struck once again as she graces us with her playful side on her second single "What You Don't Do."
The London-bred belle unleashed this bubbly new song with a video to accompany it, and we guarantee that you won't be able to stop yourself from watching it over and over again. Lianne is shown in her best light and rocking the freshest fashions as she sings the delightful pop number with a hint of purple magic. We all watched her rub elbows, perform and record with Prince last year, and you can clearly hear his influence on "What You Don't Do."
This song, along with the album, proves that Lianne's sound is certainly growing and maturing. She's using this song specifically to tell the love of her life that he doesn't have to work overtime to make her fall in love. "No sweet nothing could ever be turned into something new / No grand gesture could ever be made to measure you," she sweetly sings backed by piano, drums, horns and big background vocals. Lianne knows who and what she wants, and she's working her mojo quite well.
Dig into "What You Don't Do" and its fantastic video now, and pre-order your copy of Blood off of iTunes as we all anticipate its release on July 30th.