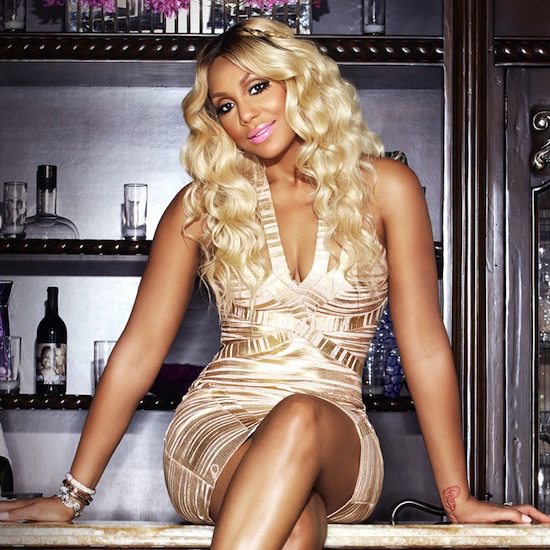 Tamar Braxton is a busy woman these days. She has been spending her time this year chopping it up with her new girlfriends on The Real, sharing her family life on the new season of Braxton Family Values and pushing her new stylish clothing line. For a minute we thought that she might have forgotten about the music and her fourth studio album that she promised back in 2014 when she dropped "Let Me Know." But it looks like she is finally getting back to business as she took to Twitter to release a "#TamartianSurprise," which ended up being a new single and an album release date announcement.
While "Let Me Know" found Braxton's normal R&B sound being tampered with by Future's questionable vocals, her new song "If I Don't Have You" allows her to shine again in a classic and classy way. This song, which is produced by Da Internz and co-written by Tiyon "TC" Christian, is unapologetically R&B and is not obviously reaching to fit in for radio play purposes as "Let Me Know" seemed to be doing. Similar to "Love and War," this song finds Tamar blowing our minds with her vocal ability. She even revisits that whistle register and reminds us that she can go toe to toe with the likes of Mariah Carey and Chante Moore.
Tamar's Love and War follow up album will be entitled Calling All Lovers and is set to be released on July 31st. Head over to iTunes to grab your copy of "If I Don't Have You" now as we patiently wait to see what else the youngest Braxton sister has in store.