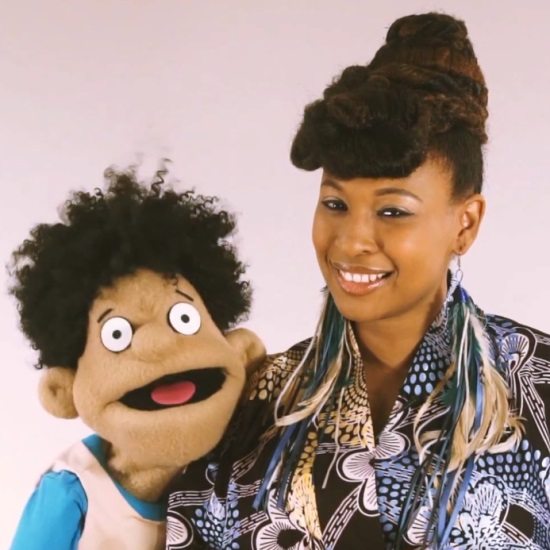 Maimouna Youssef has long been a proponent for the uplifting and advancement of African Americans, using mentorship as one way to give back to the community. Having facilitated several youth-oriented music workshops and even formed her own youth choir, it's clear that children hold a special place in her heart. Her latest form of youth outreach comes by way of a recent appearance on the newly created web series, How-to with Callaloo. Created by author/playwright/actress Marjuan Canady, the series (spun out of the play and book Callaloo: A Jazz Folktale) follows the adventures of young Winston and aims to enrich the lives of young children through education. Previous episodes have featured local DC celebrities like saxophonist Herbert Scott and dance divas Syncopated Ladies.
Appearing as Mumu Fresh, Maimouna stars in episode three of the show, teaching the children "How To Say Hello" in various languages. Going beyond the obligatory "Hola" and "Bonjour," Mumu uses a sweet and catchy melody to introduce the kids to Choctaw, Swahili, Russian, Amharic and more. Grab your kids (or listen by yourself, we won't tell) and take a listen to the friendly tune below. After downloading your free copy of the song, be sure to scroll down to view the full episode.
New episodes of How-to with Callaloo premiere on the first Saturday of every month on YouTube. Follow Maimouna on Facebook or Twitter for her latest updates and check her out as the new official spokesperson for Culture Cloz, a global fair trade and handmade boutique.