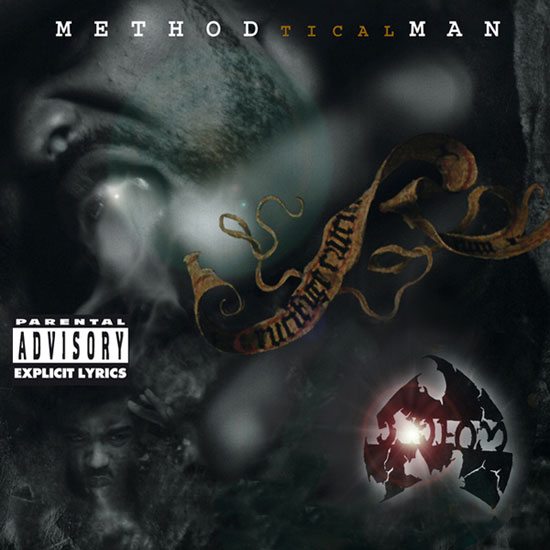 When you listened to rap in the '90s you wanted to bop your head as hard as you could and put on your meanest grit. On the East Coast there was a limitless supply of this brand of rap provided by the Shaolin crew from Staten Island. Not only did they slay their rhymes, but they dominated hip-hop in the early '90s and their obsession with kung fu flicks made the Wu-Tang Clan stick out even more. When all nine members brought their individual talents together to later become one of the greatest groups in hip-hop history, watching each member launch their solo careers was monumental. See, the way their contract was set up, each group member could choose to release their solo albums on any other label as long as RZA produced their debut album. Among the clan, Clifford Smith, aka Method Man, stood out from the crew with his raspy rhymes and smooth delivery. The charismatic, witty rapper was the youngest and most visible of the nine, and in 1994 we watched him step away from the Shaolin crew for a second to drop his own solo project on Def Jam. The first Wu-Tang solo album released after the group's 1993 debut, Method Man met every expectation and more with Tical. 
While he took his solo journey, Meth still had Wu-Tang right there with him. With loose themes of violence and weed, group member RZA produced almost the entire Tical album, which received a dark treatment similar to Wu-Tang's style. Staying close to his clique, RZA, Raekwon and Inspectah Deck, all had guest appearances on the album, but Method Man held his own like a natural. One of the album singles and highlights was "Bring the Pain." The track, with its contagious and haunting beat had everyone asking "Is it real, son? Is it really real, son? Let me know it's real, son. If it's really real!" every time the beat dropped. The single reached No. 45 on the Billboard Hot 100 and No. 1 on the Hot Dance chart. Even the video, with Meth hanging out of an old bus looking both hard and unbothered for three minutes, matched the raw grit of the album. The more upbeat second single, "Release Yo' Delf" was released in 1995 and featured vocal assistance from Wu-affiliated chanteuse Blue Raspberry. The track channels Gloria Gaynor's disco anthem, "I Will Survive" for the chorus, which kept us engaged with RZA's production and arrangement. "Release Yo' Delf" reached No. 98 on the Hot 100, which was far from the success of "Bring the Pain."
Another single from the album didn't get its shine until it got remixed. While hip-hop had just started cozying up to R&B, Method Man seized the opportunity by inviting fellow East Coast star and Queen of Hip-Hop Soul Mary J. Blige to lay her vocals on his track "All I Need." On "I'll Be There for You/You're All I Need to Get By" the duo took Marvin Gaye and Tammi Terrell's 1968 hit "You're All I Need to Get By" and turned it into a ghetto love anthem. The single went on to win Best Rap Performance by a Duo or Group at the 1996 GRAMMY Awards. There are two remixes of the track, one by Puff Daddy and the other by RZA, which ultimately landed on our airwaves and won our hearts. The single made a beeline to No. 3 on the Billboard Hot 100, and No. 1 on the Hot Rap, Dance and R&B charts.
"Mr. Sandman" is one of the darkest tracks on the album, with a sample of The Chordettes' "Mr. Sandman." The haunting track also has the most features with RZA, Inspectah Deck and Carlton Fisk guest rapping but even then, Meth still stands out with the hottest rhyme. The rest of Tical featured solid tracks, each offering Meth's self-written raspy bars strung together by kung fu movie audio and jazz and R&B-inspired classic beats supplied by RZA. Meth rightfully ended the album with a remix of "Method Man," the track that introduced him to hip-hop ears across the world on Enter the Wu-Tang (36 Chambers). 
Tical remains the only Method Man album with two singles to reach the Billboard Hot 100. The album not only put Method Man on the map for his lyricism but put a spotlight on his star potential. After Tical, Meth was the only rapper featured on Notorious B.I.G.'s debut album Ready to Die. He later released his second solo album Tical 2000: Judgement Day in 1998, which went double platinum. Solidifying his solo career but still releasing albums with Wu-Tang Clan, Meth went on to become an actor and formed a successful entertainment collaboration with fellow East Coast rapper Redman. Method Man mastered his roles in movies such as Belly, How High, Garden State and TV shows The Wire, Oz and he even had a short series with Redman called Method & Red. 
Now 20 years later with nine studio albums under his belt, Method Man is still one of the top MCs in the game. Method Man along with Wu-Tang Clan just released a reunion album, A Better Tomorrow, which serves as their sixth studio album. With his methodical delivery, handsome ruggedness and calculated moves, we can only imagine what the next 20 years will bring.
- Advertisement -
Method Man Tical [Amazon][iTunes][Google Play][Spotify]

- Advertisement -