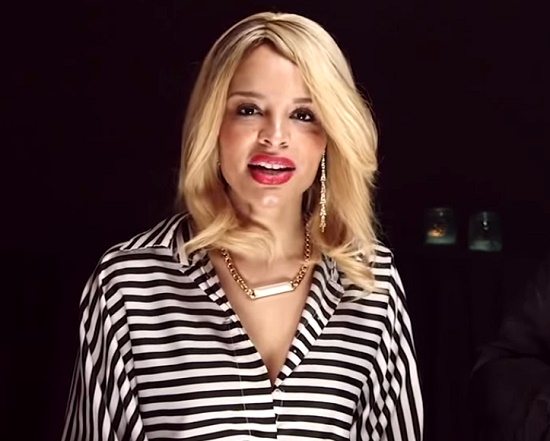 To say that Antonique Smith's star is on the rise would be an understatement. Once best known for her portrayal of Faith Evans in Notorious B.I.G. biopic Notorious, Antonique can now add GRAMMY nominee to her list of accolades and might even find herself in the winner's circle come February 8th. But Antonique's not resting on her laurels, as she has a new album, Love Is Everything, nearing its debut.
The talented songstress decided to sit down with the folks at Madame Noire and give them an acoustic taste of her song "Higher." The track, which is produced by Dr. Dre, is a lesson for men who are scared to commit even though all their lady is trying to do is elevate them to who they're meant to be. Though we have yet to hear the studio version of the track, this acoustic version is a perfect showcase for Antonique's powerful chops. Her Broadway-trained voice shows both power and restraint  during the clip, soaring to the highest of heights and easing into subtle, quiet moments with the grace and finesse of a seasoned professional.
With GRAMMY night a little over a week away and her debut album just around the corner, we can't help but anticipate great things to come from Antonique's way in 2015.