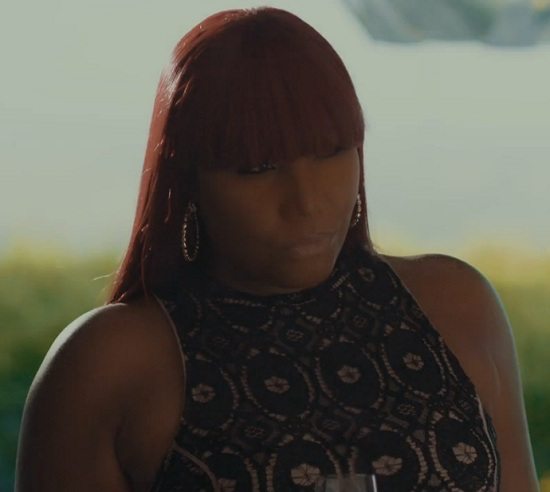 If you've been watching this season of Braxton Family Values (or, you know, reading your favorite soul music blog), then you've probably heard Traci Braxton's first official foray into a solo music career, "Last Call." While we were a bit less than impressed with the single, Traci has our interest piqued with the debut of the track's video.
In it, Traci looks fabulous as she laments on being jaded by love. However, she's not so hurt that she won't scope out the new cutie in her neighborhood who's giving her all kinds of fever during his morning jog. But it seems that Traci is being uncharacteristically shy, as she has yet to snag her man. Luckily, her sisters Toni, Tamar and Trina are on hand to lure that fine specimen to her front door and eventually onto her patio for a little cuddling chased with some Henny.
Sure, like the heavy-handed Auto-Tune on the song, the video's a bit overdone (every shot here is edited to high heaven, leaving a hazy, slightly artificial look to every single frame) and some of the fashion and hair choices are a bit *ahem* questionable, but it is nice to see Traci finally get some of the shine that she's been craving ever since the sisters' reality series premiered. Check out Traci finding romance in the clip, and if it changes your mind about the song, you can pick it up on iTunes right now.