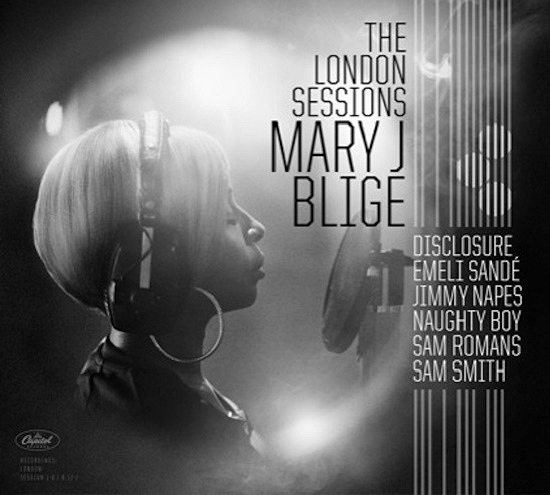 With the release of the album's first official single, "Right Now," we're definitely interested to hear what Mary J. Blige will be bringing with her upcoming album, The London Sessions. And now we know just a little bit more about the set. Recorded over a one-month period in London (of course), the set will find Mary collaborating with some of the UK's top talents, including Emeli Sandé, Naughty Boy, Sam Romans, and of course Sam Smith, Disclosure and Jimmy Napes, who were behind "Right Now."
In addition, we now know that the album's release will be staggered, with the Queen of Hip Hop Soul releasing two singles (one for the UK and one for the US) before the album arrives on November 24th in the UK and a week later on December 2nd for her Stateside fans. "Right Now" is the album's first single for listeners across the pond, while the Sam Smith-penned "Therapy" will serve as our official introduction to the album here in the States when it arrives on September 23rd.
It looks like The London Sessions might just be one of Mary's most anticipated albums in years and possibly even her career. Of course, only time will tell. While we wait to see what more is coming our way, peep the album trailer, which gives some insight into the recording of the project and also features interviews with Mary and some of her collaborators.