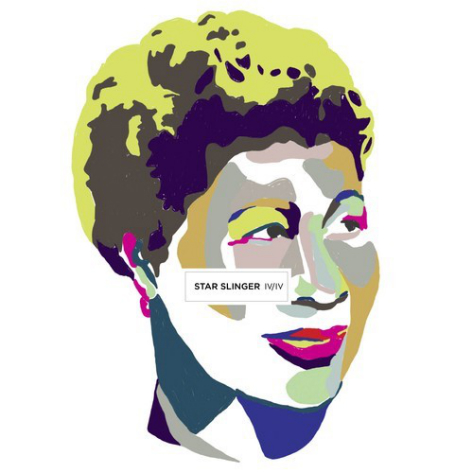 A snowstorm wasn't the only thing to breeze through Chicago on New Year's Eve. If you happened to be one of the lucky few who got to ring in the new year with
Star Slinger
at Chi-town's Beauty Bar, then you got to groove your way into 2014 in style. Right before 2013 bid us adieu, Star Slinger made good on his promise to drop the fourth and final installment of his epic
IV
series where he transformed tracks from some of his favorite divas with his funky re-edits. He flipped songs from
Anita Baker
,
Erykah Badu
 and
Sade
and decided to end the series with
Ella Fitzgerald
on "IV/IV." This is probably the most unrecognizable of all four re-edits, as one could easily identify the singers and songs in Star Slinger's previous entries. "IV/IV" was a little trickier to pick up, but eventually it became clear that the source material was Ella's version of "Misty." After you've given "IV/IV" a spin and taken Ella for a twirl, be sure to download this and all for tracks in the
IV
series from
Star Slinger's Facebook page
for the price of a "Like."