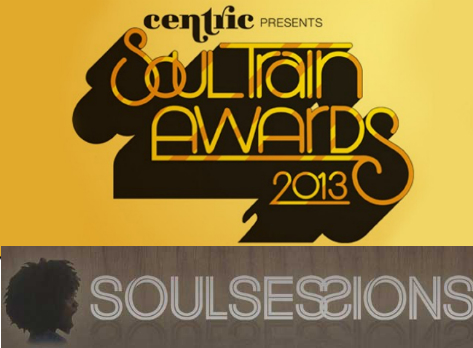 As you know, SoulBouncers,
SoulBounce has been nominated for Best Entertainment/Music Website or Blog at the 2013 Soul Train Awards
. We'll find out if we won the honor on Sunday, December 1st when the Soul Train Awards air on
BET
and
Centric
. Prior to the big reveal, however, SoulBounce and the other nominees in this category were each asked to program a one-hour block of music videos for Centric's
Soul Sessions
and all of the nominees' specials air this week. The main one that SoulBouncers need to be concerned with is SoulBounce's Soul Train Awards nomination special that airs on Thursday, November 28th at 8 am EST/7 am CST. So while you're up early on Thanksgiving Day to cook dinner, watch the parades or plot your Grey Thursday and Black Friday purchases, you can tune in to Centric to see what music videos we chose performed by our faves, friends and SoulBounce Honors honorees over the years. We're quite excited for everyone to watch our television programming debut, and if our special gets good ratings who knows what this could lead to. If you'll be watching
Soul Sessions
on this Thursday morning you can also join SoulBounce on
Twitter
where we'll be live-tweeting this exciting occasion.
Center