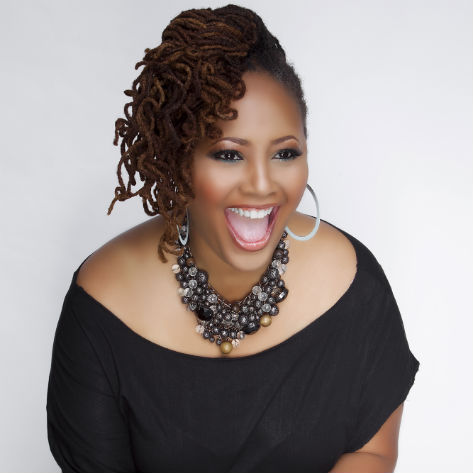 What do you get when you combine SoulBounce fave and soul royalty Lalah Hathaway with 2012's Bounce-Worthy Artist of the Year DivaGeek? Well, you get a match made in musical heaven, that's what, and their first single together is proof positive. "Shine" is the first listen from an upcoming EP that Lalah has recorded with the dynamic electro-soul duo of Vula Malinga and Ben Jones, and it's at once uplifting, inspirational, soulful and funky.
On "Shine" Lalah feels your pain and encourages you to never give up because the sun will always shine. Can I get an amen up in here? If you're going through some trials and tribulations and can't see a way out, then just listen to this track and be encouraged to hold on. The lyrics and the combination platter of Lalah's fur-lined vocals, Vula's dynamic backgrounds and Ben's thumping production spoke to my heart and soul today.
"Shine" marks Lalah's first fully independent release after her departure from Stax Records, so after you listen to the song, run don't walk to purchase "Shine" on CD Baby or iTunes right now to support this beloved artist.