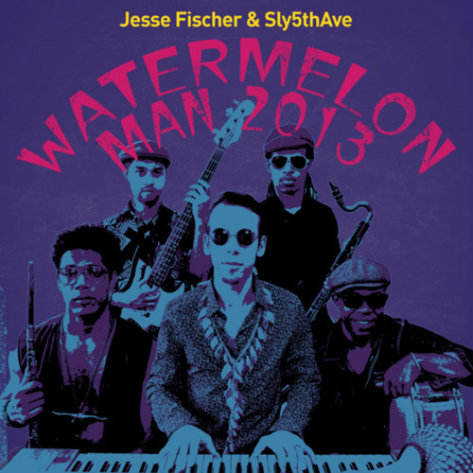 It's been 40 years since
Herbie Hancock
released his definitive album
Head Hunters
. His twelfth studio album,
Head Hunters
was ranked as one of Rolling Stone's 500 greatest albums of all time and was added to the Library of Congress' National Recording Registry. To celebrate the release's 40th anniversary, Brooklyn-based
Jesse Fischer
has teamed up with fellow musician
Sly5thAve
to pay homage to Hancock and his
Headhunters
band with a tribute concert in Brooklyn on Monday, December 2nd. The event is billed as Vein Melter and borrows its name from the song featured on the original album. To kick things off, the duo has released an updated redux of one of the album's most career-defining songs, "Watermelon Man." While it sticks pretty close to the version that appeared on
Head Hunters
(Hancock had initially released a different version of the song in 1962), it gets a contemporary spin thanks to Fishcer's hip-hop-tinged drum programming. Both the single and event artwork are a nod to
Head Hunters
' original African-inspired album cover. A fitting tribute to such a classic work, Fischer and Sly5thAve's version is available for free download. If you're in the New York City area, then find out more about the concert on
Facebook
.

Center