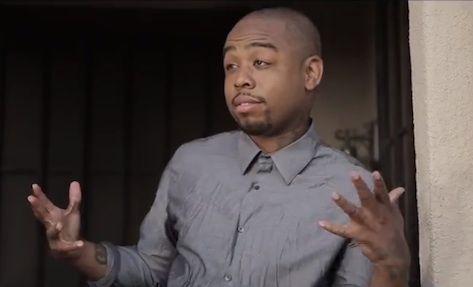 Terrace Martin
's
3ChordFold
is one of the better musical releases this year, and we're not just saying that because it's filled with some of our favorite artists. After lacing us with the more artistic visuals for
"No Wrong, No Right, "
the talented Mr. Martin takes us to a bumpin' West Coast house party in his clip for "You're The One." We watch as he puts the moves on his honey while they take a spin on the dance floor. And even though sultry voiced
Tone Trezure
doesn't perform her verse in the clip,
Ty Dolla $ign
is on hand to not only assist on the track but also provide a bit of comic relief. Does Terrace land the one in the end? Take a peek at the clip after the bounce and find out.
Center
After the bounce